REVIEW
'Red': Beyond fixing life and love
2014 Cinema One Originals Film Festival
MANILA, Philippines—Love has no other color but red.
This is what the actor Jericho Rosales' character proves as he stars in a crime-romance movie "Red," an official entry to the recently-concluded 2014 Cinema One Originals Film Festival.
Directed and co-written by Jay Abello, the film tells the story of Red, a fixer who hails from the heart of Negros and a passionate lover of Mai (Mercedes Cabral).
Red's bizarre job would instantly earn him a trophy deserving of a superstar: He fixes for free other people's mess, from drivers' problems on licenses, road accidents, debt-related squabbles and hold-up scenes in the neighborhood to the petty crimes and blunders committed by politicians, drug addicts and social bigwigs.
Abello superbly utilizes the character of Milton (Nico Antonio), Red's closest mate, as the movie's narrator. Milton rhapsodizes Red's life to his frenetic friends, the market butchers and vendors, with his story-telling skills that make them fall off their seats or shed their tears.
But Milton's memory has been lying in ambush for months. Behind his captivating voice is a secret he reluctantly keeps, a revealing telltale part that would complete Red's legend.
An arrestingly written script
Nothing would be sweeter than Red's endearing childhood. Though he is one of those children from the streets, he is treated as a real son by his foster father Molo, the owner of a nightclub.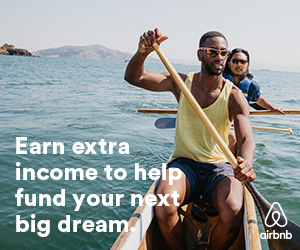 It seems the young Red takes on a new life when he meets Mai, a bubbly if not snippy young girl. So acute is his love for Mai that he impishly stalks her in the morning at school while he serves the club patrons at night.
Red, as charismatic and benevolent as he is, eventually becomes a maven in the field, just one call away by influential thugs or crooks. He has gotten where he is by dint of kindness, ambition and hard work. As he evolves from zero to hero, Mai remains oblivious of his true job.
With Abello's arrestingly written script, the weight and size of drama draw out to its own capacity, eliciting the gut-wrenching sentiment that no sacrifice is too great if it would be for the only one you love.
The manner by which he juxtaposes Red's battle for others, for his life and ultimately for his love, calcifies the film's sturdy backbone.
When Red inadvertently loses Mai and he becomes embroiled in an inbreeding crime instigated by Art Ledesma (JM Rodriguez), that is when he starts to struggle without quarters against the ravages of time.
Setting off on an adventure
Watching "Red" is like setting off on an adventure from which there is no turning back. Its frisky pace and suspense feel congruently blend to the dramatic brunt it packs.
JM Rodriguez has his natural talent of simulating the smug, capricious and happy-go-lucky son of a congressman. Art's role proves to be conducive in reinforcing the film's unpredictability. The ploy he lays out to vilify "Red" grittily maintains the movie's dash of thriller until the end.
Worthy of his supporting role, Antonio surprises the viewers with his measured movements and demeanor. Being a perky but a professional radio drama actor is definitely the last thing one could think of as his main racket.
Cabral, meanwhile, aptly uses her expressive eyes to convey Mai's bottled-up woes. Her underpass scene with Jericho is an agonizing and visceral part that caps the film's real purpose.
Rosales, apart from his usual matinee image and mainstream bearing, has something different to deliver this time. He spruces up Red's fascinating personality with deliberate gestures, placid composure and admirable tenacity.
One may expect much from "Red" like stuffing itself with bloody shootouts or neatly choreographed fight routines. But that doesn't seem to be Abello's clever motive.
You could strip away his stealth job, the crimes he covers up or the outlaws he works for, and what remains is a problematic piece of his personal life—his somber and convoluted affair with Mai. The thorny irony that Red could fix other peoples' fiascoes when he couldn't bring himself to fix his is an awakening that will creep through the viewers' insides like a stray bullet.
Oh and before we forget, two interesting figures appear in the film. Award-winning iconoclastic indie filmmaker Jim Libiran ("Tribu," "Happyland") and Pinoy Rock icon Joey "Pepe" Smith add a rather "rakenrol" color to what is already a rogue narrative.
With its crafty and engaging music, editing and cinematography, "Red" is a film that should never go amiss. It is one of those moments when you step out the theatre and says, "Thanks, I get my money's worth!"
RELATED STORIES
Esprit de Corps: The naked truth when boys become men—or not
'Dementia': Into the dark, racking realm of paranoia
Subscribe to INQUIRER PLUS to get access to The Philippine Daily Inquirer & other 70+ titles, share up to 5 gadgets, listen to the news, download as early as 4am & share articles on social media. Call 896 6000.