Kris Aquino back in fighting form: 'You are now getting the Aquino you super deserve'
MANILA, Philippines — Former TV host and actress Kris Aquino was back in fighting form despite her health issues, lambasting her critics after being accused of politicizing her relief efforts for Typhoon Odette victims.
Aquino — sister of the late President Benigno S. Aquino III, and youngest daughter of democracy icons, the slain Senator Benigno Aquino Jr. and former President Corazon Aquino — recently joined Vice President Leni Robredo in distributing relief goods to people of typhoon-hit Negros Occidental.
READ: Kris Aquino bedridden on Christmas due to overexertion from her recent relief work
The multimedia star was dressed in pink during the relief drive, the campaign color of presidential aspirant Robredo for the 2022 elections.
View this post on Instagram
"Some are accusing me na namumulitika ako. Hello, kandidato ba ko? Purposely cropped out yung kandidato na kasama ko. Yung kulay ng suot ko, sa dating bahay pa lang alam nyo na favorite color ko," Aquino wrote in Instagram post.
(Some are accusing me that I'm politicizing. Hello, am I a candidate? I purposely cropped out the candidate with me. The color of clothes I wore, and the color of my previous home, you can tell that color is my favorite.)
Aquino said she would not back down from her critics, unlike her brother "who was too humble and proper for his own good, who chose to suffer in silence."
"Kahit Pasko, sorry I'm not a bit sorry, Pasensyahan tayo…. Iba na ang panahon, because haters, bashers and trolls, YOU are now getting the AQUINO you super deserve, dahil 6 years old pa lang, PALABAN na ako," she said.
(Even if it's Christmas, sorry I'm not a bit sorry. Times have changed, because haters, bashers and trolls YOU are now getting the AQUINO you super deserve, because since I was 6 years old, I was already a FIGHTER.)
Aquino said she was expecting criticisms for her posts about her recent relief work, but it would not stop her from doing so.
"Alam ko na babanatan ako ng mga ilan dahil sa posts BUT did you think maawat nyo ko? Bakit nyo ko tuturuan to quietly help? Hindi ko ninakaw yung perang ginamit, hindi pera ng gubyerno, galing sa sarili kong bulsa," she said.
(I know I will get criticized by some for my posts BUT did you think you can stop me? Why teach me to help quietly? I did not steal the money for the relief work, it did not come from the government, it came from my own pocket.)
In the same Instagram post, Aquino also listed down in her post some of the accomplishments of her brother during his term — from infrastructure to military modernization. EDV/JB
RELATED STORIES:
LOOK: Sharon Cuneta extends help to typhoon Odette victims in Cebu
Angel Locsin donated P2 million to typhoon Odette victims, Kris Aquino reveals
The hottest entertainment news straight to your inbox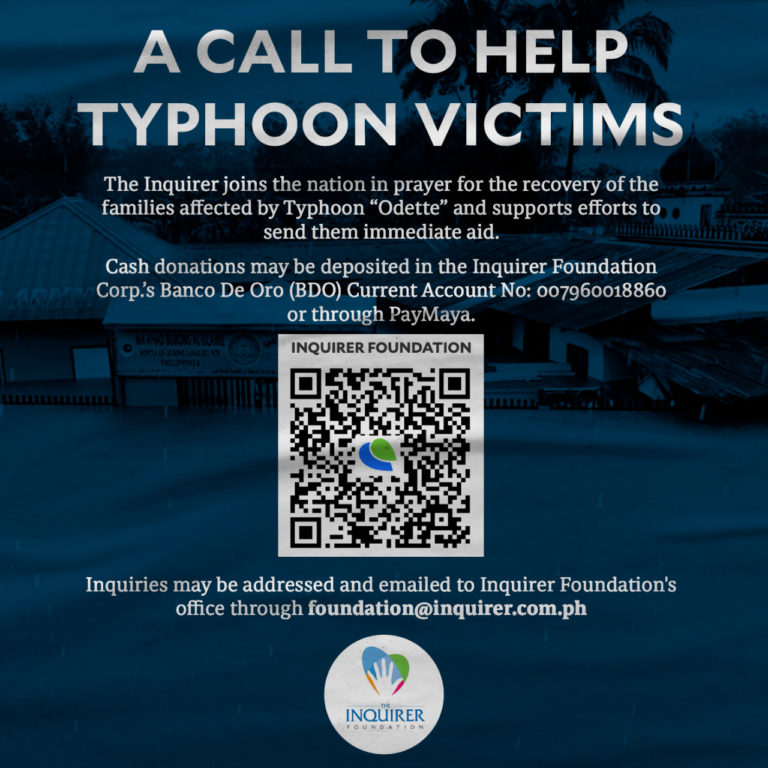 Subscribe to INQUIRER PLUS to get access to The Philippine Daily Inquirer & other 70+ titles, share up to 5 gadgets, listen to the news, download as early as 4am & share articles on social media. Call 896 6000.