KC Concepcion designing, selling jewelry for typhoon relief efforts
KC Concepcion has joined other celebrities in helping out victims of Typhoon Ulysses by selling jewelry and raising funds for relief efforts.
The actress will personally be designing handcrafted jewelry from Avec Moi by Kristina, her own jewelry line, as seen on her Instagram post yesterday, Nov. 15.
"I'm selling ready-made, handcrafted @avecmoijewelry pieces (it usually takes 4 weeks made-to-order), designed by yours truly, for the IMMEDIATE RESCUE & RELIEF efforts in Cagayan, Northern Philippines," she said.
"They will be available to serious buyers on Tuesday, November 17th," Concepcion added. She noted that she will be posting more details soon.
View this post on Instagram
Aside from selling jewelry, Concepcion has also been encouraging people to help out the fishing communities in Albay and Camarines Sur, which were badly hit by Typhoon Rolly on Nov. 1.
"Our partner fishing communities with [World Wildlife Fund – Philippines] in Albay and Camarines Sur need our help!" Concepcion, a WWF-PH celebrity ambassador, posted on Instagram on Nov. 14.
"Still reeling from the effects of the COVID-19 pandemic, they have also been recently battered by the first storm that hit before Typhoon Ulysses – Super Typhoon Rolly – destroying the boats that they use for livelihood and leaving hundreds without shelter," she added.
"The fishing communities of Lagonoy Gulf have been our close partners in pushing for sustainable fishing practices since 2011. Our site team acted swiftly to assess our affected fishing communities and determine their immediate needs," Concepcion explained.
View this post on Instagram
"Through Project Silong, help us #ChangeTheEnding for our food producers as we #BuildBackBetter communities that are more sustainable to face the climate crisis," she added.
Those who would like to donate may visit the Project Silong fundraiser page on SimplyGiving's website. JB
RELATED STORIES:
Nadine Lustre, Vice Ganda, celebs call on public to join relief efforts for typhoon victims
Carla Abellana calls for help for San Mateo dog pound destroyed by Typhoon Ulysses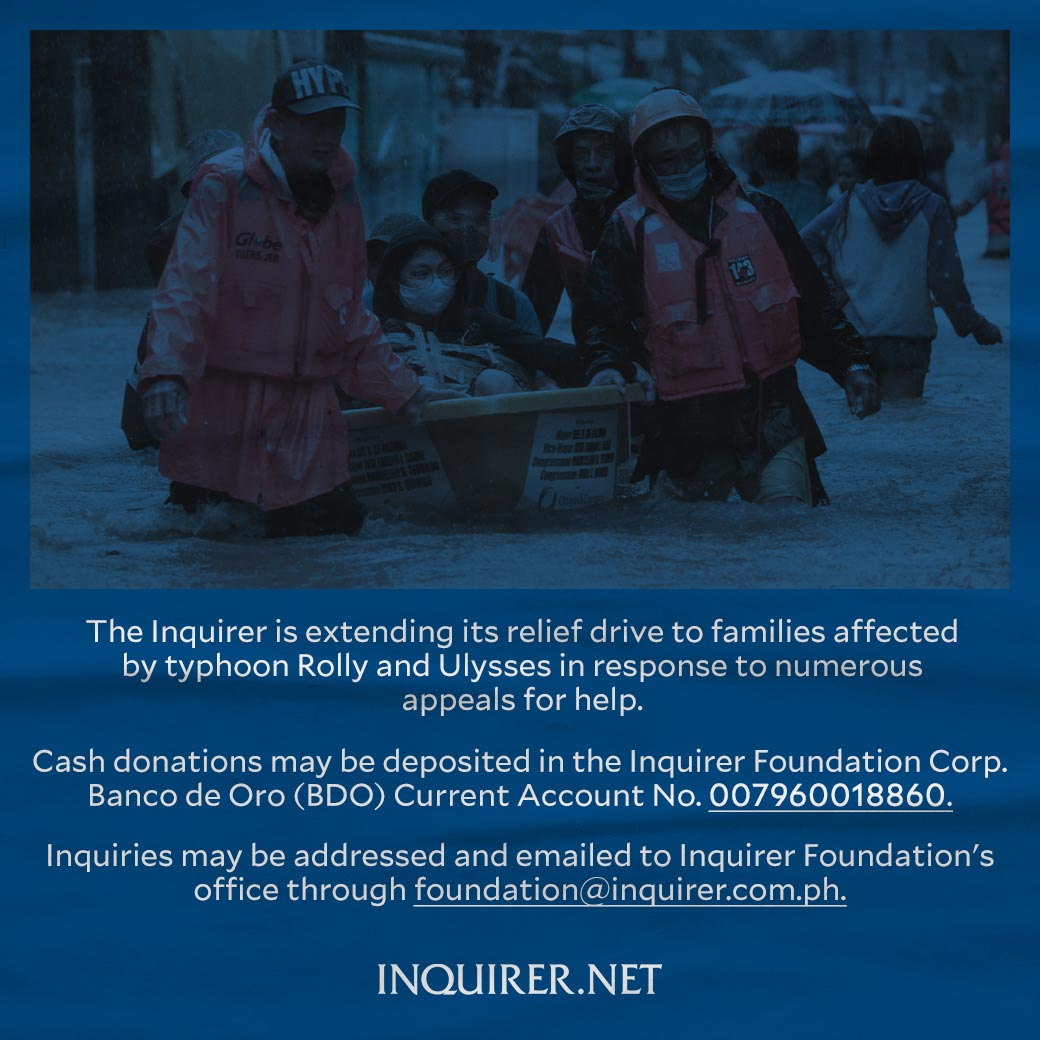 Subscribe to INQUIRER PLUS to get access to The Philippine Daily Inquirer & other 70+ titles, share up to 5 gadgets, listen to the news, download as early as 4am & share articles on social media. Call 896 6000.