SNEAK PREVIEW
Norm Macdonald gets schooled by Jane Fonda, Drew Barrymore
Getting your own talk show is one thing, but interviewing iconic guests like Jane Fonda is entirely another matter.
Ask Norm Macdonald, host of Netflix's latest talk show "Norm Macdonald Has a Show," which begins its 10-episode first season tomorrow.
The 58-year-old comedian acknowledges the high-wire act involved in hosting as he shuttles between fielding pop-culture jokes with his "sidekick" Adam Eget, and discussing whatnots while shooting the breeze with Fonda, Drew Barrymore, Chevy Chase, Judge Judy (Sheindlin), M. Night Shyamalan, Michael Keaton, Billy Joe Shaver, Lorne Michaels, David Spade and David Letterman in the web series.
Yes, it isn't as easy as it looks. For example: Macdonald's jittery rambling didn't sit well with Tinseltown's Barbarella, who quickly cut him down to size even before the interview could breach the three-minute mark: "You're weird," she told him. Then, when he said that the 80-year-old Oscar winner was the same age as his mother, she quipped, "So, you could be my son…? My son looks so much younger than you!"
But, the interview considerably warmed up thereafter—Macdonald even merited a sweet smooch from the lithe and lovely octogenarian.
In the show, Fonda talked about why she found Tony Curtis and Blake Shelton sexy, confessed that she wasn't scared of dying, and explained why she was attracted to rebellious, buccaneer-type adventurers like her former husbands, French director Roger Vadim, media mogul Ted Turner and political activist Tom Hayden.
Doesn't irrepressible US President Donald Trump fit the mold? Fonda's apt reply came in the form of a gesture: She put her index finger in her mouth and mimed gagging.
Other revelations: The actress gets emotional, but doesn't experience fear. She said she had maintained her whistle-bait figure because she took care of herself: "I was bulimic for 20 years … till I was 30," she disclosed.
What about her much-discussed trip to Vietnam in 1972? "I believe that my trip ended the bombings," she enthused.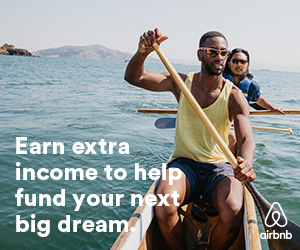 Explaining why she agreed to play Nancy Reagan in 2013's "The Butler," Fonda said: "While I don't believe in her politics, I could relate to her loyalty to her husband (former president Ronald Reagan) and how she fought for his legacy. It was easy to find compassion for her."
Then, asked if she still gets attracted to younger men, she replied, "Seventeen years younger—that's my limit!"
For her part, Drew Barrymore recalled how working with Nancy Reagan on the "Just say no" drug campaign quickly went bust. "We all know how that went (laughs). You see, being a child star is a recipe for disaster," she mused. "I started working when I was barely 11 months old—I didn't know how to interact with kids my age. So, I went through a 'midlife crisis' at age 14, got institutionalized, was blacklisted in Hollywood, and got my shit together shortly thereafter."
"To be clear, I was never into hallucinogens. But, while I don't want to be seen as an asshole ever again, I acknowledge that every [experience], good or bad, is an opportunity for growth. Now, I march in the army of optimism."
As a host, Macdonald doesn't operate the way most comedians do—he doesn't always go for the comedic jugular.
Before this gets taken out of context, recall how Macdonald was unceremoniously removed as anchor of Saturday Night Live's Weekend Update segment by NBC executive Don Ohlmeyer 20 years ago. Back then, Ohlmeyer cited declining ratings and a drop in the quality of comedy for his decision to give the Canadian comic the boot. But, Macdonald initially insisted that the dismissal was spurred by his series of jokes calling O.J. Simpson, a friend of Ohlmeyer, a murderer during his controversial murder trial.
Years later, Macdonald eventually came to the conclusion that he may have been given his marching orders because people stopped seeing him as funny. As he told writer Tom Jicha: "My 'Update' was not an audience-pleasing, warm kind of thing. I did jokes that I knew weren't going to get bigger reactions. So I saw [Ohlmeyer's] point. Why would you want some dude who's not trying to please the audience?"
His evolving comedic chops haven't gone unnoticed, as The AV Club noted last year: Macdonald's "gesture and verbiage have been reduced to a minimum," opting for a more reserved, deadpan style.
Macdonald's jokes may not always be funny, but it's the kind of humor that grows on you.
Subscribe to INQUIRER PLUS to get access to The Philippine Daily Inquirer & other 70+ titles, share up to 5 gadgets, listen to the news, download as early as 4am & share articles on social media. Call 896 6000.