'Dragon Ball Z' Spanish narrator dies at age 69
One of the men who made "Dragon Ball Z" a social phenomenon in the Spanish-speaking world passed away at age 69.
Spanish dubber Jose "Pepe" Lavat, a Mexican, did his part to spread the fame of "Dragon Ball Z" as the voice of the famous anime's narrator, according to a report by Unilad.
As thanks for Lavat's contribution, Toei Animation tweeted a tribute to the fallen voice actor on May 15.
Lavat also lent his voice to dub Hollywood movies and other anime shows. He dubbed for "Sol Bianca" as Rammy, "Death Note" as Soichiro Yagami, "Indiana Jones" as Indiana Jones, "Lord of the Rings" as Gandalf, "Street Fighter" as William F. Guile and "Star Wars: The Clone Wars" as Count Dooku/Darth Tyrannus, among others.
"Dragon Ball Z" fans expressed their thanks to Lavat on Toei Animation's tweet and in separate posts for helping to bring the internationally loved anime series to a wider audience.
Born on Sept. 23, 1948, in Mexico City, Lavat started his career in the entertainment business doing theater work. His distinctive voice later encouraged him to pursue work as a voice actor.
The "Dragon Ball" anime series saw great success in Mexico, so much so that it prompted a public screening of the two-part episode finale of "Dragon Ball Super." The local Mexican government in Ciudad Juarez, Chihuahua, got permission from Toei Animation to go ahead with the screening event. Over 15,000 fans got together at the Plaza de la Mexicanidad on March 17 to cheer on Goku in his final battle.  Alfred Bayle /ra
RELATED STORIES:
'Tiger & Bunny' Hollywood adaptation joined by 'A Beautiful Mind' screenwriter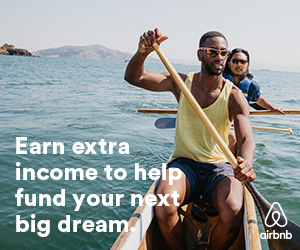 WATCH: Makoto Shinkai's short film spotlights civil engineering in 'Your Name.' style animation
Goku voice actress says world of 'Dragon Ball' will never end
Subscribe to INQUIRER PLUS to get access to The Philippine Daily Inquirer & other 70+ titles, share up to 5 gadgets, listen to the news, download as early as 4am & share articles on social media. Call 896 6000.