Ali Khatibi on cheating: 'You're more of a man if you can avoid it'
Mixed martial artist Ali Khatibi is truly an embodiment of someone's ideal husband.
With his captivating looks, perfectly chiseled body and exceptional fighting skills, it is a no-brainer that he is quite a catch. However, it can be remembered that his bachelor days were cut short when his then-girlfriend-now-wife Cristine Reyes got pregnant with their first daughter, Amarah.
Nevertheless, he holds no regrets and now enjoys being a husband and a father.
His work as an athlete, a martial arts teacher and a rising showbiz personality gets him faced with temptation at times. But cheating does not appeal to him. With a hot husband like him, does Reyes ever get threatened?
"Selosa, siguro dati. Pero alam naman na niya yung buhay mag-asawa," he said at the recent press conference for his latest movie, Viva Films' "Double Barrel: Sige! Iputok Mo". 
([Does she get] jealous? Maybe in the past. But she already very well knows the nature of married life.)
He further added that his wife is very secure of him, "I don't give her any reasons para magselos (to get jealous)."
His work as a martial arts teacher inevitably always gives him encounters with female students. But he is able to stay true to his marital vow by constantly reminding himself of the most important things in his life.
"May mga girls talaga [akong natuturuan] but especially ngayon na may asawa na 'ko, iniisip ko 'pag may ginawa akong kalokohan, 'di ko lang niloloko asawa, ko pati anak ko niloloko ko rin. That's always in my head. I don't want to risk anything na gagawa ko kalokohan. I'd rather not."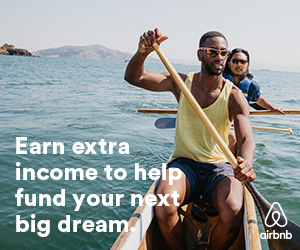 ([In my job, inevitably] I meet female students, but [before I could even think of cheating], I always think that if I cheat, I don't only fool my wife, I fool my daughter as well.)
"It makes you more of a man kung nakakapagpigil ka compared na kahit sinong babae kaya mong kunin. It doesn't make you a better man," he added.
(It makes you more of a man if you are able to be in control of yourself, compared with being a man who can have any girl he wants. That doesn't make you a better man.)
In closing, he made it clear that what he values the most is his family: "Before, I was single and I could do whatever I want. I don't want to do anything that would make me lose my pot of gold and 'yung pamilya ko ang pot of gold ko (My family is my pot of gold)."
"Double Barrel: Sige! Iputok Mo" stars Ali Khatibi, AJ Muhlach, Phoebe Walker and Jeric Raval. Directed by Toto Natividad, the movie will hit theaters nationwide on August 2. JB
RELATED STORIES: 
Ali Khatibi on doing a love scene with Cristine Reyes: 'Todo na natin, mag-asawa naman tayo'
Jeric Raval's simple secret to staying young-looking: 'I don't have vices'
Subscribe to INQUIRER PLUS to get access to The Philippine Daily Inquirer & other 70+ titles, share up to 5 gadgets, listen to the news, download as early as 4am & share articles on social media. Call 896 6000.