Sacrifices, hard work paid off for El Gamma Penumbra, Gerphil Flores
The journey of four Filipino grand finalists on "Asia's Got Talent" yielded a major success, but the road leading to their triumph proved to be a rough one.
Shadow play group El Gamma Penumbra, the first grand champion of the said Asia-wide competition, had to endure sleep-deprivation to prep up for their main performances.
"We had 22 hours of rehearsals and just two hours of sleep. We've slept in the studio during practice," said Marvin Marfa, the group's creative head, during the four finalists' homecoming press conference on Thursday held at Urban Bar and Kitchen, Bonifacio Global City in Taguig.
WATCH: El Gamma Penumbra is 'Asia's Got Talent' grand winner
El Gamma Penumbra, known for creating moving imagery through human silhouettes, was faced with the challenge of conceiving fresh and meaningful story every time they perform.
"Our goal is to make as one the languages of Asian countries," Marvin said. "We brainstorm every day, we make shadows every day, and we worry about whether the world is going to like it."
During the grand final performance show on May 7, the group executed an inspirational shadow play about conservation of nature. It was hailed as the grand winner at results night on May 14.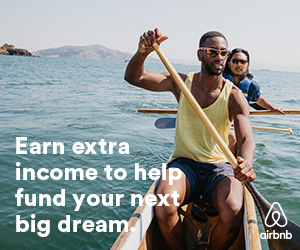 WATCH: Fantastic 4 Filipino acts astound in 'Asia's Got Talent' grand finals
The members of teen hip-hop dance group Junior New System also had their fair share of pain, courtesy of their golden heels.
"When we got to the semi-finals, we trained hard using our high heels so we have something new to show to our audience," said one member Jerolle Valencia.
The group's manager Marcial Visda told INQUIRER.net that he had to explain to his boys the need to use a woman's shoes. "It was so difficult at first because they feel awkward wearing them. But I had to convince them that we really had to show something different and unique at the semifinals."
"Everything we went through was sacrifices. Before we join the Asia's Got Talent, we didn't have any resources for costumes, fare and allowances. We are just really grateful for the sponsors who helped us," he said.
Watch: Filipino dancers in high heels slip to 'Asia's Got Talent' grand finals
Jascel Valencia, Jerolle's older brother added they also had to give up their studies for the talent show. The same goes for the ten-year old Gwyneth Dorado and classical singer Gerphil Flores.
"I had many absences in school. I had to drop four subjects," Gerphil, who placed third in the competition, told INQUIRER.net.
Gerphil, judge David Foster's "golden girl", was on her fifth year in University of Philippines' College of Music. She was supposed to graduate last semester but had to delay her academics when she joined the contest.
But Gerphil said she had no regrets in joining Asia's Got Talent because it had ultimately changed her life. "I feel very blessed and happy for the warm welcome of my fellow Filipinos. I am really grateful for the support they have given me." TVJ
WATCH: Filipina classical singer earns raves, 'golden buzzer' in 'Asia's Got Talent'
Email arvin.mendoza@inquirer.net
RELATED STORIES
Talent tilt-winning group moves with light and shadow
Batangas sets hero's welcome for 'Pride of PH' El Gamma Penumbra

Subscribe to INQUIRER PLUS to get access to The Philippine Daily Inquirer & other 70+ titles, share up to 5 gadgets, listen to the news, download as early as 4am & share articles on social media. Call 896 6000.