Unsinkable Mommy Elvie back, of course
After a cancer scare, 84-year-old reality star returns with an inspiring show
Elvira Villasanta has survived World War II, martial law, the Edsa revolution, the 1990 Luzon earthquake, the Pinatubo eruption, the death of her husband, Tropical Storm "Ondoy" and a cancer scare. She has also raised a son, Ariel (of the comic duo Ariel and Maverick).
Equipped with over eight decades of life lessons, Villasanta, popularly known as Mommy Elvie, has returned to television with the third season of the reality show "Mommy Elvie@18," which premiered on March 3 on GMA News TV.
Mommy Elvie, now 84, recently underwent surgery to remove a lump on her right breast. The health scare, she said, inspired her to come up with a bucket list.
"We have bigger plans now," Mommy Elvie told the Inquirer. "I want to visit orphanages and the home for the aged. I want to share my blessings."
She fulfilled a big dream of hers when she met Vice President Jejomar Binay, right before her hospitalization on Feb 10.
"The Vice President's only available date was on the same day as her operation," son Ariel recalled. "We postponed the surgery. She was scared that if she waited until after the operation, she might not make it. My dad, after all, passed away after surgery in 1994 kasi."
Senior envoy
"I wanted to meet the Vice President so I could personally thank him on behalf of other senior citizens," Mommy Elvie said.
The other items on her to-do list include acting in a movie and appearing in an ice cream commercial, helping to build homes for the homeless, feeding the hungry and having an audience with President Aquino, among others.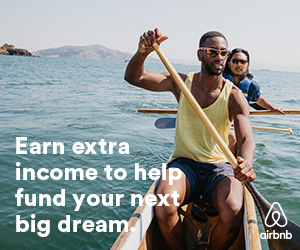 "My dream of peace in the country might not come true in my lifetime," she conceded. "I also asked my son to visit the forests of Mindanao, but he only got as far as La Mesa Dam."
Helping Mommy Elvie attain her dreams is daughter-in-law, businesswoman Cristina Castillo-Villasanta (previously linked to Phillip Salvador).
Mommy Elvie, who is the aunt of comedian Joey de Leon, is ecstatic that her only son finally got married last year. "My life used to be dull. I had only the maid and two dogs to keep me company at home," the octogenarian reality star said. "But now I live with Ariel, Cristina and her five kids. Whenever they come home, they always bring ice cream for me as pasalubong."
Mommy Elvie said that her favorite gift from Cristina is a Celine bag from France. "I use it only on special occasions."
For a few months, Mommy Elvie slept in the same room as the newlyweds. "She was scared of being alone. I didn't mind; I wanted her to feel comfortable," Cristina recounted.
"Good thing my mom's hard of hearing so she wasn't bothered by all the noise we made every night," Ariel joked.
Mommy Elvie had to leave her old house in Provident Village in Marikina, which was destroyed by the Ondoy flash floods in 2009. "The water reached the second floor. Volunteers had to cut a hole through the roof, so they could rescue me," the unsinkable Mommy Elvie said.
"Apart from her illness, the calamity was another reason that they stopped doing the show for a while," Cristina explained.
"Ariel sold two of his cars, so we could have our old house renovated," Mommy Elvie noted.
Ariel hopes to finish "Mommy Elvie the Movie," too. "I wouldn't know what to do if I lost my mom. Only thing I know for sure is that it would be very painful."
Now that she's back on her feet, Mommy Elvie wants to pay forward the blessings she received.
"Hopefully, Mommy Elvie's show can also provide livelihood projects to deserving viewers. Our sponsors, Fruit C, Farmland, Mega C and Mapecon, have expressed their intention to help," Cristina said. "Mapecon gave Mommy Elvie a billboard on Edsa."
Thus was another item checked off Mommy Elvie's wish list.
(The 30-minute show airs on Saturdays at 10:30 a.m. on GMA News TV.)
(bayanisandiego@hotmail.com)
Subscribe to INQUIRER PLUS to get access to The Philippine Daily Inquirer & other 70+ titles, share up to 5 gadgets, listen to the news, download as early as 4am & share articles on social media. Call 896 6000.