Korina Sanchez's New Year's resolution is to give more attention to Mar Roxas
One of Korina Sanchez's New Year's resolution entails her giving more attention to her husband politician Manuel "Mar" Roxas.
Sanchez wanted to start her 2019 right by identifying her ten New Year's resolutions via Instagram yesterday, Jan. 12. First on her list is to be able to pay off all her debts accumulated from using her credit cards, as well as the money she borrowed using short-term loans with high-interest rates.
Spending more time with her family is the TV host's second resolution.
"The next generation [is] grown or growing up and need some storytelling about 'What I Wish I Knew Then that I Know For Sure Now.'" she said. "Maybe they can avoid committing the same mistakes."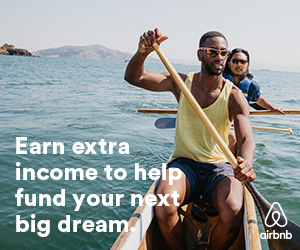 Sanchez said the new year will see her in excellent shape. She promises to eat well, maintain her weight, work out and do Pilates.
Her fourth resolution was made in honor of her promise to veteran actress Rosa Rosal, known for her efforts to promote blood donation in the country. The TV host vowed to regularly donate blood to Philippine Red Cross.
This 2019, Sanchez stated she will hold two charity garage sales to be able to help while allowing her to downsize her wardrobe.
The TV host plans to focus more on her skin and hair products business this year. Aside from paying attention to her business venture, she also promises to spend more quality time with each of her pets.
Sanchez vowed to cherish her friends more as her eighth New Year's resolution.
"All relationships need attention," she stated. "You suddenly truly value genuine friendships when push comes to shove."
The TV host admitted that she had been extremely busy last year that she was unable to give adequate attention to her husband. She wants to change that this year, promising to nurture her marriage more.
"I'm giving more attention to [my] husband," she wrote. "I was extremely, outrageously busy in 2018. Mar was so patient. Until he wasn't. Haha! Oh no. Life's short. We're getting older. I need to nurture my marriage more, too. So, madalas, tinititigan ko lang sya (So oftentimes, I just stare at him)."
Her last New Year's resolution is for herself. This year, Sanchez promises to not forget to have some alone time, whenever she can and no matter how busy she is.
"Kapag ubos ka, wala ka nang mabibigay sa iba," she said. "Magdeposito sa sarili, para may iwiwithdraw."
(If you are depleted, you cannot give anything else to others. Make deposits into yourself so you will have something to withdraw.) JB
RELATED STORIES:
Korina Sanchez, Mar Roxas mark 9th wedding anniversary away from each other
WATCH: Korina Sanchez, Mar Roxas find the best bargains in Pittsburgh
Subscribe to INQUIRER PLUS to get access to The Philippine Daily Inquirer & other 70+ titles, share up to 5 gadgets, listen to the news, download as early as 4am & share articles on social media. Call 896 6000.