SHOWTIME
What Reuben has learned from performing on cruise ships
After spending the past 10 years starring in musical productions and headlining shows on luxury cruise ships, singer Reuben Laurente is back on home soil, hoping to "reacquaint" himself with the Philippine music scene and "reintroduce" himself to the local audience.
One of his first steps is holding a show titled "Ang Trip ni Bentot," which is part of "Pinoy Playlist 2018"—a six-day music festival that gathers over a hundred artists of different genres. The former The CompanY member's set will be held on Oct. 19, at the Zobel de Ayala Recital Hall of the BGC Arts Center in Taguig City.
"The show will highlight my journey as an artist—from my humble beginnings and my being a part of the vocal group The CompanY, to being an overseas Filipino worker, a seafarer and cruise performer," he told the Inquirer in an e-mail interview.
"It's about the one thing I'm passionate about: music," added the singer, who will also take part in the gospel music concert "Papuri! 22: Minamahal Ka" on Oct. 26, at the Christ's Commission Fellowship Center in Pasig City.
Reuben's desire to revitalize his career in the country, however, doesn't mean that he's about to give up performing "on the high seas."
After his successful stint in the Royal Caribbean International—in which he was a lead male singer for Broadway-inspired productions—he's now a solo singer under Don Casino Productions, an agency that employs performers for international cruise lines.
"As a headliner, I'm considered a guest on the ship with guest privileges. I'm happy with this status because I get to see my family, especially my Nanay, more frequently as I'm basically based now in the Philippines," related Reuben, whose nature of work has allowed him to "see 79 countries and nation states" thus far.
"They would simply fly me to the port where I will be joining the ship and performing, then fly back to Manila after the gig," he added. "And that's awesome!"
Excerpts from Inquirer's interview with Reuben: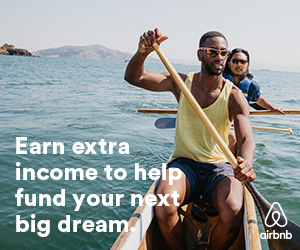 How did performing on cruises help hone your craft? It honed my versatility as a vocalist. Aside from singing musical theater and pop in my stint as a production cast singer, I performed jazz sets at the lounge. I also delivered "themed" sets (like songs about summer), and did big band with a nine-piece orchestra for the captain's reception.
What's the most challenging part about the job? One challenging aspect would be doing a song that you're not so comfortable singing—perhaps because of the range, style or genre. But since you're contracted to do it, you have to learn it and own it.
And what about the most rewarding?  The applause and appreciation of international audiences, and knowing that, as a Filipino artist, I was able to show them what Filipino artistry is all about—and that's performing from the heart.
Tell us about your new single, "You're My Home" This is my take on the 1985 Metropop song written and originally recorded by Odette Quesada.
It can mean a lot of things to me, as an OFW who has been away from our country for years. The Philippines is still what I'd consider home, because I'm a first-rate citizen here. And it's the place my heart longs for.
How's your relationship with The CompanY? We have a deeper, mutual understanding. Eleven years after I left, I had the privilege of being reunited with them during a Valentine show with the New Minstrels last year. OJ Mariano was on a medical sabbatical then, so I had to pinch-hit for him … I miss laughing and, more than that, harmonizing with them.
Subscribe to INQUIRER PLUS to get access to The Philippine Daily Inquirer & other 70+ titles, share up to 5 gadgets, listen to the news, download as early as 4am & share articles on social media. Call 896 6000.