WATCH: 'Billie and Emma' trailer shows a schoolgirl in love with another girl — and pregnant
Director Samantha Lee tackles a lesbian romance once again with upcoming film "Billie and Emma" — and adds an extra twist.
The film shows Emma (Gabby Padilla) grow close to new girl Billie (Zar Donato) as they attend an all-girls Catholic school. The two forge a bond even as Billie seems to be an outcast, and in the snippets shown in the trailer, it's clear the girls have chemistry.
And then it is revealed that Emma is pregnant with her boyfriend's child.
A pregnant teenager falls in love with the new girl in school. #BillieandEmma in theaters October 22-30, 2018 🏳️‍🌈🌈❤️ @QCinemaPH @prodsthatmatter @GabbyGPadilla @ZarDonato pic.twitter.com/LluANIFcaP

— Samantha Lee (@givemesam) October 14, 2018
Lee is also the mind behind "Baka Bukas", the directorial debut where Jasmine Curtis-Smith's character falls in love with her female best friend.
In the movie's official Instagram account, Lee revealed that she pitched the idea for "Billie and Emma" back in December 2017 to indie film company T-Rex Entertainment Productions. When asked if the cast and crew were LGBTQ+ members, she said, "Let's just say we weren't the minority."
Celebrities buzzed with excitement for the film. Saab Magalona said about the trailer, "Looks great, Sam!"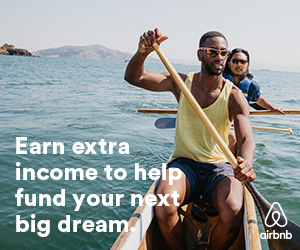 TV host Bianca Gonzalez congratulated Lee on the movie, while actress Alexa Ilacad asked her Twitter followers, "Movie date anyone?"
🤩 movie date anyone? https://t.co/Gay0e59Ebp

— Alexa Ilacad (@alexailacad) October 14, 2018
Lee's girlfriend, model Mari Jasmine, also threw her support. "Anyone available to be my date and watch this film? The director won't watch it with me," she wrote with a sad face. Singer Kiana Valenciano volunteered in the replies to watch with her.
Anyone available to be my date and watch this film? The director won't watch it with me :( https://t.co/pcPnOpTkzE

— Mari Jasmine (@mari_jasmn) October 14, 2018
The film is part of the Circle Competition section under the QCinema International Film Festival.
QCinema runs from Oct. 22 to 30 with screenings in Quezon City malls. JB
RELATED STORIES:
Mari Jasmine on coming out in public: 'Some things are bigger than you'
WATCH: 'Baka Bukas' director re-creates '90s hotdog commercial with same-sex crush
Jasmine Curtis Smith wins 'Best Actress' for lesbian role
Subscribe to INQUIRER PLUS to get access to The Philippine Daily Inquirer & other 70+ titles, share up to 5 gadgets, listen to the news, download as early as 4am & share articles on social media. Call 896 6000.