Japanese immigrant story's serendipitous encounters
She went to the audition merely to accompany a friend, but it was Mai Fanglayan who landed the lead role in the film adaptation of the popular Cordilleran short story, "Tanabata's Wife."
"I didn't have any interest in being in the movie. I was just handed an audition form and was the last to try out," Mai told the Inquirer.
Sinai Hamada's "Tanabata's Wife" was adapted to film by Charlson Ong, who co-directed it with Lito Casaje. It is an entry in the 2018 ToFarm Film Festival, which runs from Sept. 12 to 18.
According to Lito, the serendipitous encounter did not just happen with Mai, but also with Miyuki Kamimura, their Japanese lead actor. "He came to the Philippines to conduct a workshop in Bohol. We sent him a copy of the script. He liked it," Lito said.
The film is set in the early part of the 20th century in La Trinidad Valley, which is home to Japanese immigrant farmer Tanabata-san. He falls in love with a Bontoc girl, Fas-ang, and marries her.
Mai recalled working on the film for six grueling days. "It was challenging because it rained hard and our set was all muddy. We had to do a lot of walking, so we suffered from cuts and scratches," she added.
For someone who initially had no interest in the film, Mai showed dedication and resilience. She said there were days when she felt feverish, but she "still pushed on for the sake of the film. 'Di ako nagpatinag."
Charlson said they liked the fact that Miyuki registered well on screen. "Working with him had been very good," added Lito. "He is a pro. It's interesting that he doesn't eat anything while working. He only eats when we're finished for the day."
"Aside from Miyuki, all the cast members are from Baguio," said Charlson, who is a teacher of creative writing and fiction. Lito, meanwhile, teaches playwriting and literature.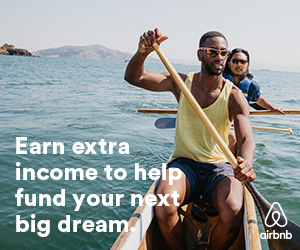 Charlson said that it was his advocacy to turn Filipino stories into movies, particularly from the Cordillera region. "There are beautiful pieces of literature that kids of today no longer know about," he said. "I'd like to introduce new artists from the region and collaborate with them."
Subscribe to INQUIRER PLUS to get access to The Philippine Daily Inquirer & other 70+ titles, share up to 5 gadgets, listen to the news, download as early as 4am & share articles on social media. Call 896 6000.