Glamour gal is a snooty ingrate
Seems Glamorous Celebrity has a major attitude problem.
GC was pleasant enough at the start when handlers approached Loquacious Fashionista for assistance.
LF pulled out all the stops to help GC. Alas, it took weeks for GC's team to return the stuff they had borrowed from LF.
Worse, GC didn't even bother to thank LF—not even a short note to express gratitude!
GC acted as if nothing had happened, as if it were LF's honor and responsibility to serve future royalty.
Rated E for Entitled much?
Fall from grace
Here's a cautionary tale for GC.
GC's contemporary, Dazzling Maiden, was once the toast of the town. DM even snagged plum prizes and projects.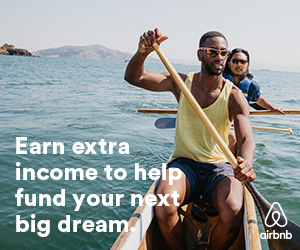 Then, DM fell in love with someone who was already committed. Making matters worse, the guy wasn't financially stable.
Now, DM is reduced to being a promo girl for her lover's small-time ventures. Yup, DM now distributes flyers for those dubious enterprises.
Tsk. Tsk.
Matchmaker on fire
Guess who played matchmaker to DM and the listless Lothario?
Manipulative Charmer has always been envious of DM's beauty and success.
MC wanted DM out of the way. MC thought that getting DM in trouble would result in good fortune. MC introduced DM to the two-timer, hoping the hapless pal would get knocked up.
Regrettably, MC still didn't get to hog the limelight even though DM had been sidelined.
It must be because MC doesn't have the goods (read: the looks) to shine?
Ouch!
Farewell walk
This beauty, however, wasn't careful enough.
Amorous Miss fell hard for Philandering Playboy.
As luck would have it, AM got preggers even before her reign was over. According to a spy, AM was already infanticipating during her farewell walk.
Talk about leaving with a bang. AM, however, couldn't share the happy news with the whole world.
First, there was the pesky rule about morality. Second, there's the slight concern about her partner's marital status.
Nosebleed!
From the Inquirer tabloid Bandera:
Coworkers are turned off by Attractive Rake's way with the English language. It's because AR tends to mangle simple sentences beyond recognition.
Thing is, AR is absolutely clueless and keeps blabbing like an Amboy, complete with "Stateside" twang.
Colleagues are infuriated!
AR doesn't care if he turns anemic from constant nose-bleeding caused by the misuse of a foreign tongue.
Top of the show biz news
For those who missed last weekend's show biz news on TV (and why we are moved, if we are moved):
Jayda Avanzado on Niall Horan praising her music: "I'm still on a high over that. I look up to him … as a songwriter." (Keep your feet on the ground, while reaching for the stars.)
Bea Alonzo on Paulo Avelino top-billing "Goyo: Ang Batang Heneral": "He's very hardworking. Deserving siya sa ganitong klaseng pelikula na well-celebrated." (Kudos!)
Coco Martin on attending Sen. Grace Poe's 50th birthday: "Napakalaking inspirasyon nila. Tinuring nila ako na tunay na pamilya." (Coco Poe?)
Kim Chiu on her dream of doing a Hollywood film: "'Yun naman ang sabi, 'di ba? Dream big!" (Go for gold, gurl!)
Carlo Aquino on reuniting with Angelica Panganiban in real life: "'Di ako nagsasarado ng kahit na anong pinto, lalo na ngayon …" (Promo, much?)
Angelica on fans hoping that she and Carlo would rekindle their romance: "Nakakatuwa, pero nakaka-pressure din na inasa na nila ang happiness nila!" (See above.)
Alex Gonzaga on bashers calling her movie, "Nakalimutan Ko Nang Kalimutan Ka," a "flop" even before it opens: "I rebuke all the negativity." (Parang exorcism!)
Nathalie Hart on her beau, whom she's marrying in December: "I'm happy because I have a great guy with me. Doon pa lang, masuwerte na ako." (Maybe he got lucky, too?)
Karla Estrada on Daniel Padilla admitting he and Kathryn Bernardo are a couple: "I can say na gentleman ang anak ko at buo ang loob." (Momshie knows best.)
Paul Salas on getting carried away with his weight-loss goals: "Naging adik ako sa gym, so masyado naman ako pumayat." (Ayaw ni Du30 n'yan.)
Rayver Cruz on rumored girlfriend Janine Gutierrez: "Super close kami ngayon … Sobrang bait niya at ng family niya." ("Rumored" pa rin until now?)
Glaiza de Castro on studying music production in London: "Titingin muna ako ng mga school na puwedeng pasukan ko." (Happy school-hunting!)
TV Patrol, 24 Oras, Balitanghali, Umagang Kay Ganda
Subscribe to INQUIRER PLUS to get access to The Philippine Daily Inquirer & other 70+ titles, share up to 5 gadgets, listen to the news, download as early as 4am & share articles on social media. Call 896 6000.