SPOTLIGHT
Paolo salutes Mark Bautista for making 'difficult' decision
Should he be given a chance to choose a leading man for a future film, Paolo Ballesteros said it would be Piolo Pascual.
"Isama na rin natin si Mark (Bautista)," Paolo quipped, in light of Mark's tell-all book, which allegedly includes a letter about his "bromance" with an unnamed actor whom people assumed to be Piolo.
(Mark has since denied that the leaked, viral letter is part of his book.)
Paolo commended Mark, whom he described as an acquaintance, for being honest with himself in his book. "That's difficult," he said.
Asked what title he would suggest if offered to do a movie with Piolo and Mark? "Tatsulok!" he said.
Is he willing to do intimate scenes with the two?
Paolo responded with a question of his own. "Ay, ready ba sila?"
Don't expect Paolo to come out with his own tell-all book, though. "I don't think I need to. You can see me every day in 'Eat Bulaga!,' and what you see there is what you get," he said. "I would rather do a coffee-table book featuring my different makeup transformations."
While his last few movies were comedies that had him playing gay roles, Paolo isn't too worried about getting stereotyped. "If that's where I'm good at, why not? If I portray a manly man but I'm not as effective, then there's no use," he pointed out.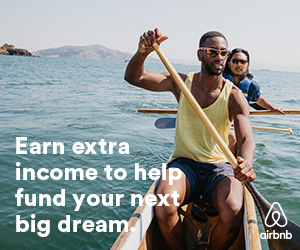 Not that he's closing his doors to doing heavy dramas. But he prefers doing something with a dash of comedy, like the acclaimed "Die Beautiful," which won for him the best actor trophy at the 2016 Tokyo International Film Festival.
For his coming big-screen rom-com "Amnesia Love," Paolo was required to do intimate scenes with costar Yam Concepcion—one of which, he related, even had them rolling on the beach.
For the most part, the experience felt strange, admitted the actor-television host. "It was weird to have a leading lady … Doing the kissing scenes was awkward, especially because there were cameras around us," Paolo told reporters at a recent press conference.
What did he feel after kissing Yam? "Masarap … nauhaw!" he jested. But luckily, Yam was easy to work with. "Walang kaarte-arte."
In the movie, Paolo plays a gay man who falls off a cliff and into the sea while on a hiking trip. He's then found on a nearby island by locals, unconscious and with no memory of his past—including his sexual orientation. Eventually, he falls in love with the daughter (Yam) of the couple who saved him.
Asked how challenging it was to make it appear convincing onscreen that he was attracted to a woman, he retorted, drawing laughter: "As difficult as it was for you trying to believe it!"
As for his peg, Paolo needed not look very far. "My former self!" he said. "Charot!"
As for his love life, Paolo said he's not dating anyone at the moment. "Eto, nganga," he jested. "Shigang!"
Subscribe to INQUIRER PLUS to get access to The Philippine Daily Inquirer & other 70+ titles, share up to 5 gadgets, listen to the news, download as early as 4am & share articles on social media. Call 896 6000.