LOOK: Nadine Lustre reaches out to fan with depression, 'Love yourself'
On social media, Nadine Lustre has been vocal about fighting mental illness — and it turns out she's been expressing her support for quite some time.
A fan with Twitter handle @hallowbae shared her personal messages with the "It's Showtime" host that date back to 2015.
The fan shares that she had been suffering from depression and thought to message Lustre, but didn't expect a reply.
"I've had attempts in ending my life…my parents and some of my friends keep isolating me and I really don't know what to do," she wrote in an Instagram direct message to Lustre.
A week later the "On the Wings of Love" actress replied through the account @phospheneph where she sells pre-loved items. "I hope I'm not yet too late," she wrote.
"When I was younger I went through the same phase," Lustre admitted. "Most of the time I'm down."
She provided pieces of advice from her own personal experience:
"Carry on and continue. Imagine your future."
"Love yourself. That's the only thing that will help you get through this."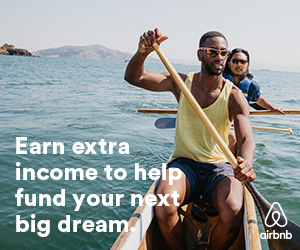 "Look at everything positively… If there are things that hurt you in the past, be happy because it's over."
"God gives the hardest battles to his bravest soldiers," she said, and gave tips on spiritual growth.
"Don't ever think that you're letting anyone down," she continued.
As for her battle anthem, she recommended "Love Myself" by Hailee Steinfeld. "Please close your eyes when you listen to it."
The fan also shared that Lustre changed their group chat name to "Love Thyself."
There were also follow-up messages the next year. "And up to 2016, she continued to listen to me. This is how my love for this girl grew even more," the fan wrote on Twitter.
'An eye-opener'
In an exclusive interview with INQUIRER.net, the fan, who requested anonymity, shares that the exchange was an "eye-opener."
"I worked on myself. In the process… I learned to love myself and everything that I am capable of," she says of her personal journey. "I am now more fond of expressing myself through art."
She says, "Nadine always inspired me. She was able to bring out the best in me even before she responded because she never forgets to remind her fans how much she loves us."
She assures that she is "doing well now."
"But it's hard to take away the fact that hard days will always come… it will eventually leave too. We just always have to remind ourselves that we are more than our struggles."
She also provides advice that she learned from her conversations with Lustre and from personal experience. "Always compose yourself. Once you love yourself, everything will follow. Open up and don't be scared."
"There are people who are willing to listen. Always keep yourself together and pray to God."
'I got you'
In a recent Instagram post, Lustre discussed her battle with depression and also gave encouraging words to followers.
READ: Nadine Lustre Opens Up About Depression
She also told fans in an Instagram story that she was reading their messages. "And to everyone who's been sharing me stories of weakness… I'm reading. Wait for me… I GOT YOU."
In light of mental health awareness and her teen brother's suicide, she has been using "#KeepGoing ;", with the semicolon representing support for those struggling with mental illness. JB
For anyone who requires emotional crisis assistance, contact the suicide prevention hotline HOPELINE at 09175584673 / 02-8044673 / and 2919 toll free for Globe/TM subscribers. 
RELATED STORIES:
Nadine Lustre supports fight against depression; requests no posting of photos from brother's funeral
World Mental Health Day 2017: How to look after your mental health naturally
Subscribe to INQUIRER PLUS to get access to The Philippine Daily Inquirer & other 70+ titles, share up to 5 gadgets, listen to the news, download as early as 4am & share articles on social media. Call 896 6000.