How Cliff Hodge handles defeat
PBA (Philippine Basketball Association) cagers are like rock stars in our basketball-crazy country. There's a thin line between PBA and show biz.
Many former players have turned into actors after retiring from the professional league, like Joey Marquez, Benjie Paras and Freddie Webb, to name a few. And a lot of show biz celebrities are married or romantically linked to PBA stars. (Even I was a PBA player's wife many dribbles ago.)
In the ongoing PBA Governor's Cup finals, Meralco Bolts is up against the most popular team in the league, Ginebra San Miguel. I'm rooting for the underdog, the Bolts. Cliff Hodge of Meralco is star material. He has a striking resemblance to Ryan Bang and Mark Anthony Fernandez.
Will the Bolts electrocute Ginebra, or will the Gin Kings intoxicate Meralco in their best-of-seven series? Hoop, hoop, hooray!
Here's my chat with Cliff:
What are your dos and don'ts before a game? Dos: I listen to music, go over game plans and competing players' tendencies, and play games on my phone.
Don'ts: No naps, no food two hours before the game. I try not to get too excited for the game.
How do you handle victory and defeat? Victories are easy to handle, I go out with teammates and have a few beers to celebrate. But, defeats are hard. I always replay the game in my mind and think of the reasons why we lost and ideas on how to improve. I rewatch the games and take notes on ways that we can improve as a team.
What's it like being up against Barangay Ginebra? I love playing against the crowd favorite. It brings out the best in me, as a player. It's a chance to show the Philippines how good you are, because you know everyone is tuned in to watch them play. That atmosphere is what each PBA player dreams about, and to have a chance to beat them at the biggest stage is amazing.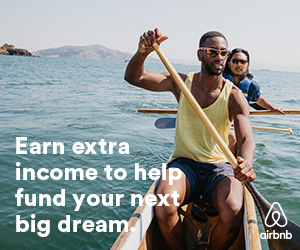 How do you handle hecklers? I never notice hecklers while I'm playing because I keep focused during the game.
Would you be willing to join show biz like other former PBA cagers? Nope. I'm more of a behind-the-scenes guy. I stay out of the spotlight as much as possible.
If you were a PBA coach, who would your First Five be? Stanley Pringle, Chris Ross, Matthew Wright, Junemar Fajardo and myself.
Tell us about your fiancée, Bea Yao. We've been together for two and half years now. It was love at first sight. We're getting married in December. She's an important reason why I am who I am today. She has taught me the true value of life and helped me grow as a man.
What's the best and toughest part of being a PBA player? The best part of it is doing what I love and getting paid for it. I never thought I would be able to play professionally, so it's a blessing that it panned out that way. The hardest part is the schedule—you can never plan vacations or anything in advance, because there are always last-minute changes.
What changes would you like to see in the PBA? I'd love to see more teams in the league—and, instead of three conferences, we'd have two longer conferences. More games in the provinces and in countries that have a lot of OFWs (Overseas Filipino Workers).
Subscribe to INQUIRER PLUS to get access to The Philippine Daily Inquirer & other 70+ titles, share up to 5 gadgets, listen to the news, download as early as 4am & share articles on social media. Call 896 6000.