'Terminal Man' Jiro Manio departs with Ai-Ai's support
After nesting at the Terminal 3 of Ninoy Aquino International Airport (Naia) for several days, former child actor Jiro Manio decided to go home with his relatives on Wednesday morning.
Wearing a fresh set of clothes with a clean towel slung over his shoulder, the award-winning actor was fetched at 10:30 a.m. by his younger brother, Anjo, and a cousin, although a relative said he had opted to stay with a friend in Mandaluyong City rather than return to the Cainta house where he used to live.
Ai-Ai de las Alas, who played Manio's mother in the hit "Tanging Ina" film series, told the Inquirer: "I am here to support him all the way."
Manio played Shammy, one of De las Alas' many children, in "Ang Tanging Ina" (2003), "Ang Tanging Ina N'yong Lahat" (2009) and the last entry in his filmography "Ang Tanging Ina: Last na 'To" (2010).
"He is a good actor," De las Alas recalled. "He would often play between takes and quarrel with his siblings on the set."
De las Alas wanted the public to know "he is OK. It's just that he doesn't want to be in show biz anymore. I hope everyone will give him the chance to rest and recover."
She said she was "shocked and sad" to hear the news about what had happened to Manio. The actress said she had already spoken with him: "He does not want to be the subject of gossip."
"That's all I'm allowed to say. I cannot divulge what we talked about because he trusted me with it," she added.
Filmmaker Adolf Alix Jr., who directed Manio in "Tambolista," expressed support for the former child actor.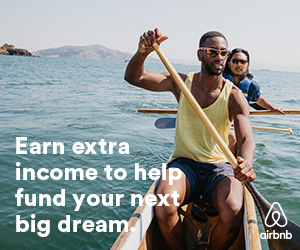 "My prayers go with him. I hope he gets professional help so that he can get things straightened up," he told the Inquirer.
Naia Terminal 3 manager Octavio Lina said that airport police took custody of Manio on Tuesday night and allowed him to bathe and sleep in their office after a medical checkup.
Except for some scratches and bruises, Manio was generally healthy, the airport manager said, describing the actor as "a good kid. He wasn't violent and could easily be understood when he spoke. But there were times when he did not make sense."
The actor might not be mentally unstable but "he seemed disoriented," the airport official said, adding that Manio constantly changed his story.
Lina recalled initially asking Manio how he ended up at the airport and he replied that he had left home because he was going to Great Britain.
Professional help
"When I later asked him where he was going, he said he did not know anymore," the airport manager said, adding that the actor might still need professional help.
Manio's grand uncle, Andrew Manio, said the actor left their house in Cainta on Saturday without saying where he was going. Relatives were unable to contact him until they learned from media reports that he was wandering around Naia and subsisting on food and clothes provided by airport personnel.
The actor started his show-biz career at the age of 7 in the movie "Pamana" released in 1999. As a 9-year-old, he starred in the movie "Gimik: The Reunion," and was later named best child performer in the 2001 Metro Manila Film Festival for the movie, "Bagong Buwan." As a 12-year-old, he won a Famas and Urian best actor awards for the movie "Magnifico."
Born to Japanese father Yusuke Katakura and Filipino mother Joylene Santos, the actor also made headlines when he became a young father at age 15. He fathered a daughter with a nonshow-biz girlfriend four years his senior. He has two daughters.
Manio was a Star Magic talent from 2001 to 2009, but was dropped from ABS-CBN's talent roster because of his "unprofessional and irresponsible behavior," according to a 2009 statement from the network. He was then working for the teleserye "Tayong Dalawa," which starred Kim Chiu, Gerald Anderson and Jake Cuenca.
The actor voluntarily went into rehab for his drug problem in 2011 and underwent therapy for a year. At about the same time, he graduated from high school at Rizal Experimental Station and Pilot School of Cottages Industries.–With a report from Bayani San Diego Jr.
RELATED STORIES
Jiro Manio reunites with relatives
Award-winning former child actor Naia 3 'Terminal Man'
Subscribe to INQUIRER PLUS to get access to The Philippine Daily Inquirer & other 70+ titles, share up to 5 gadgets, listen to the news, download as early as 4am & share articles on social media. Call 896 6000.