TAKE FIVE
Joey Paras fulfills childhood dream
The past two years have been quite a ride for actor Joey Paras, who has been in various teleseryes in the three major TV networks, as well as films, both mainstream and indie.
Though he usually has supporting roles, often cast as the gay sidekick, Paras, a Tanghalang Pilipino veteran, is starting to get his fair share of the limelight.
After winning the best supporting actor award for "Babagwa" at this year's Cinemalaya film festival's New Breed category, Paras is set to top-bill his first mainstream film, the comedy-drama "Bekikang" directed by Wenn V. Deramas.
"I'm elated and thankful at the same time. Finally, the fruit of our labor is about to be seen by the public," Paras told the Inquirer.
His career is gaining momentum faster than he expected. Paras admitted he still had not had the time to sit back and reflect on his journey in the biz, which he described as "challenging and worthwhile."
"I wish I could have a little more time for myself—that's my biggest wish for now. I want to find time to contemplate and plan for a better future," said the theater thespian, who made waves with his portrayal of Didi in the stage play "Zsazsa Zaturnnah Ze Muzikal" in 2006.
"Bekikang" is not exactly the first movie with Paras as the star. He was launched in 2009 in the Cinemalaya film "Last Supper No. 3" by Veronica Velasco. But this time, Paras would have to deal with the pressures of headlining a mainstream product, where bankability and star quality are usually more important than talent.
Paras would not think about box-office success, saying he was leaving everything up to God.
"Bekikang", inspired by Lino Brocka's 1978 film "Ang Tatay Kong Nanay," is about the struggles of a gay single parent, who has an adopted son, Potpot (JM Ibañez).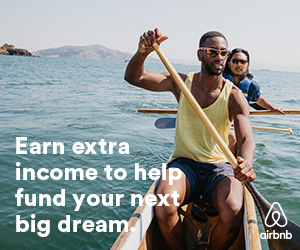 Produced by Viva Films, the movie opens on October 24.
Excerpts from Inquirer's e-mail interview with Paras:
"Bekikang" is opening in a few days. How are you feeling?
I was a bit nervous and pressured a couple of weeks ago, but I got over it when Direk Wenn told me that I did well and was able to deliver my part. It all depends on God's will right now.
Has it always been your dream to have your own movie?
It was my childhood dream to star in my own movie. But it faded away when I became a theater actor. That dream came back with "Bekikang."
What was the transition from support to lead roles like?
I love doing supporting roles. The amount of hard work I put into every job is the same.
Your career is starting to pick up at 36. Would you consider yourself a late-bloomer?
Age is just a number. People should not equate success with age. I was successful since day one.
Do you feel famous now?
I don't consider myself famous. I just do my job. I feel flattered when people recognize me, of course. But being famous is not my priority.
How has your theater background helped you?
Theater has been my greatest training ground. It helped me become a more disciplined artist. It has definitely been an advantage in doing indie and mainstream films.
Is there anything about the show biz culture that you are still trying to get used to?
It has to be the so-called "star system"; the hierarchy of people according to popularity. I hate it.
How big an accomplishment was your acting award for "Babagwa"?
I am grateful to Cinemalaya. I offer my achievement to my loved ones.
Gay actors are often given comedic roles. Is this something you want to change?
I do hope we can elevate gay characters to a higher level. Gay people are not just funny. We can be more than just caricatures.
Which do you prefer—indie or mainstream films?
I prefer doing indie over mainstream because there's more freedom and learning involved.
Do you have any expectations for the movie in terms of box-office earnings?
Not all blockbuster movies are of good quality. I do hope people would patronize quality films more.
What would you say is your biggest accomplishment so far?
I would say being able to touch people's lives and inspiring and encouraging people to believe in their dreams.
How do you stay grounded?
I pray.
E-mail apolicarpio@inquirer.com.ph
Subscribe to INQUIRER PLUS to get access to The Philippine Daily Inquirer & other 70+ titles, share up to 5 gadgets, listen to the news, download as early as 4am & share articles on social media. Call 896 6000.