Sarah Geronimo, Kim Chiu evince growth in latest projects
Sarah Geronimo is at her most intimate yet in her 10th anniversary album, "Expressions," which marks a number of milestones in her career: Not only does the self-produced collection celebrate the singer-actress' 25th birthday (July 25), it also commemorates Sarah's debut as a songwriter via "Make Me Yours" (with Louie Ocampo)—a prayer-like hymn that seeks solace from heartbreak: "How can one avoid an impending pain?/ Songs of love turned into lies/ Make me whole again."
Don't get us wrong. Sarah isn't asking for emancipation (though we all know it's high time she gets it)—in fact, she delivers an earnest  homage to her mom, Divine, in Pow Chavez's "Mama," then sings "You've Got A Friend" with dad Delfin, who sounds like James Taylor until his enunciation of the lyrics gives him away.
The Carole King standard is one of only two revivals (the other one is her delightful cover of Teri de Sario's "It Takes a Man and a Woman," from her recent blockbuster rom-com with John Lloyd Cruz) in the 11-track lineup of sleek crowd-pleasers that, happily, no longer relies on Sarah's Celine Dion-conjuring trills to generate interest.
This time, the complex notes are carefully rendered—from Thyro Alfaro's hit-bound carrier single, "Ikot-Ikot," and Tito Cayamanda's "Pati Ang Pangarap Ko" to Vehnee Saturno's radio-friendly cut, "Again."
Notice how Sarah makes full use of her lush, low notes in Pow Chavez's "Maaari Ba?," then shifts seamlessly to her soothing high registers in Franco Eumir Tantay's "Eyes on Fire" and "Sweetest Mistake." "Expressions" aims to please—and has a lot of fun doing it!
At her quirky best
For her part, we're happy to note that Kim Chiu is at her quirky best in her latest screen rom-com with Xian Lim, "Bakit Hindi Ka Crush Ng Crush Mo?"
We didn't expect a lot from the film (or its actors)—but, director Joyce Bernal gives her latest romantic charmer such a fresh and zippy spin that, despite its flaws and predictable elements, you'll find yourself rooting for the attractive pair.
Based on Ramon Bautista's hilarious 150-page "instructional" tome, the film is an astutely realized modern-day fairy tale about rich and eligible bachelor, Alex Prieto (Lim), and his kooky employee, Sandy Veloso (Chiu). As they attempt to save their troubled company together, they discover each other.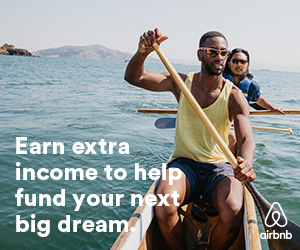 As the book describes them, she's "not beautiful, gullible, desperate and clingy," and he's "handsome, rich, charming, a closeted musician, and yummy"—and, before they find themselves surprisingly drawn to each other, they've both had their hearts broken! The future doesn't look bright for the star-crossed pair—but, what if opposites attract, indeed?
The usually awkward Kim delivers Sandy's zany antics with winsome verve, grace and brio, and she's just as effective in her quiet moments. And, it doesn't hurt that her chemistry with the dashing and appropriately cast Xian is as potent as the narrative's hip, kwela and irreverent humor that vigorously revs up "Crush's" finely tuned cinematic engine!
Subscribe to INQUIRER PLUS to get access to The Philippine Daily Inquirer & other 70+ titles, share up to 5 gadgets, listen to the news, download as early as 4am & share articles on social media. Call 896 6000.