Going deeper into Cliff Richard's ocean of songs
Sir Cliff Richard at 72 manages to entertain his ageless fans with the same energy and charisma that had captivated them decades ago. His one-night-only show at the Smart Araneta Coliseum last week proved that good musicians and their songs never fade away. Video by INQUIRER.net's Totel De Jesus
MANILA, Philippines—"Ocean Deep."
For the longest time in this side of the planet, this song that became famous through a local teenage flick in the 1980s has been the one more associated with 72-year-old British pop performer Cliff Richard.
He had a one-night show at the Smart Araneta Coliseum last Thursday night, as part of his "Still Reelin' and A-Rockin'" Concert Tour, brought to us by Wilbros Live.
Admittedly, I was there because of "Ocean Deep," the only song he's sung that I know.
Looking back, "Ocean Deep" broke into our consciousness in 1984, the same year Gary Valenciano released "Growing Up," the theme song for the landmark coming-of-age movie "Bagets" by Maryo J. delos Reyes.
At the time, Richard's ballad about unrequited love was competing on the airwaves with Al Jarreau's cool ballad "After All," Rockwell's heart-wrenching "Knife" and Air Supply's immortal "I Can Wait Forever."
But this was in the 1980s, a time when shoulder pads were fashionably worn on stage by rockers like Jett Pangan (The Dawn).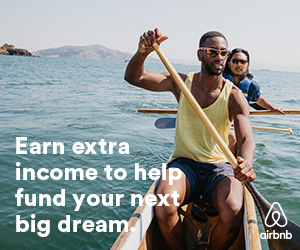 Written by Jonathan Sweet and Rodney Trott, "Ocean Deep" is deliberately pop, a love song that easily appeals to the man on the street.
Consider the first few lines:
"Love, can't you see I'm alone
Can't you give this fool a chance
A little love is all I ask
A little kindness in the night
Please don't leave me behind
No, don't tell me love is blind
A little love is all I ask…"
Here and all throughout the song, the singer is expressing his love for another but remains "bigo," or unrequited—his affection buried "ocean deep."
During the show, the song came as a surprise in the second set, as if Richard didn't include it in his repertoire.
But there's something about the real singer doing it live in front of you. Richard would use hand gestures, walk here and there, as if he was just conversing with the audience.
He sang every line as if he was just telling a sad tale to a dear friend.
And honestly, that made it not "baduy," or cheesy.
Rock & Roll foundation
Richard started as a rock & roll vocalist for The Shadows in the late 1950s with the hit "Move It," which he sang also in the second set and sent the crowd dancing.
Cliff Richard and The Shadows was a big hit even John Lennon recognized their contribution to the growth of British music.
Lennon was quoted as saying, "Before Cliff and The Shadow, there has been nothing worth listening to in British music."
It was ironic that when Lennon formed The Beatles, it was the group that overshadowed (no pun intended) Richard and The Shadows.  Then again, admit it or not, The Beatles has become the most influential and popular British rock group of all time.
Richard, in several interviews, said he was being groomed as the answer to America's Elvis Presley.  A black-and-white video of Richard and The Shadows doing "Move It" in those years that is posted on You Tube would show how Richard fancies the Elvis Presley dance moves.
All throughout the 1960s, Richard would have hits of his own like "Constantly" but he'd also do covers. ("Constantly" was not included in the Araneta show to the disappointment of most fans.)
He was given several TV shows and here, he'd sing Elvis Presley classics with the same gusto when he's covering songs by The Beatles.
It is perhaps this flexibility, his ability to adapt to the signs of the times that made his career endure despite the coming and going of new artists.
Throughout the 1970s, when heavy metal rock was in, Richard opted to go softer.
Though his focus has always been for the soft ballads and danceable tunes, Richard has remained popular in England. In other parts of the world he's been sidetracked or categorized as part of the "oldies."
The late 1970s up to mid-1980s became sort of a comeback in the limelight. He had hits like "We Don't Talk Anymore," "Devil Woman" and "Suddenly," his duet with former backup singer Olivia Newton-John."
In the Big Dome, Richard sang those three to the delight of the audience, many of whom were still teenagers when they hog the airwaves.
"Suddenly" was a theme some from the 1980s blockbuster movie "Xanadu," where Newton-John was lead actress.
For us, it was a surprise when he did it at the Big Dome, this time a duet with backup singer Suzie Furlonger, a beautiful, tall and dusky lady.
In the 1990s up to 2000, Richard had had minor hits. He also chose to collaborate with several groups and solo singers. With opera diva Lady Sarah Brightman, he sang and recorded "All I Ask of You," though he didn't sing this at the Araneta show.
But it's his occasional reunion with The Shadows that made him lovable to his fans.
In all, the show at the Smart Araneta Coliseum was a trip down memory lane. We may know only of "Ocean Deep" but in about 20 songs he did for two hours (with a 30-minute break), we've had moments of déjà vu.
Songs like "The Young Ones" and "Suddenly" were instances of "Ah, s'ya pala 'yon (Oh, he's the original singer)!"
And suddenly, I was among the young ones and the "young once" who sang with him: "Ooocean deep, will I ever find a lover, maybe she has found another….ooocean deep…I'm so lonely, lonely, loneleeehh….Ooohhcean deeeheeep."
Six decades of delightful feel-good music. At 72, Sir Cliff Richard is at his peak.
Subscribe to INQUIRER PLUS to get access to The Philippine Daily Inquirer & other 70+ titles, share up to 5 gadgets, listen to the news, download as early as 4am & share articles on social media. Call 896 6000.