Eugene Domingo reveals secret to success
Eugene Domingo is not one who would sit on her laurels and be lulled into a false sense of complacency.
Even after being named best actress in a non-musical production for "Bona" at the 25th Aliw Awards, Uge continues to hone her craft.
Bravo, Uge for always outdoing yourself! You never cease to give the audience "aliw" (comfort). Your fluff comes with substance. That truly sets you apart from all the rest.
Here are excerpts from our interview with Uge.
What do you think is the secret to your success?
Some young, significant stars asked me how I managed to do just one thing at a time and if love would enter the picture in my life. It made me think because I didn't know how to explain the happiness and security (not financial) that I am enjoying right now.
I believe everybody has a gift. All actors are hungry. But I feel it is … my love of art, my freedom, passion, discipline and commitment that give me the feeling of fulfillment.
How different is the Aliw Award compared to other awards you have bagged?
The recognition from Aliw was my first ever for best actress in a nonmusical production ("Bona"). My passion for the stage is now more legit, I must say. My dream is getting bigger. With that award, I am inspired and I dream of being in a musical someday.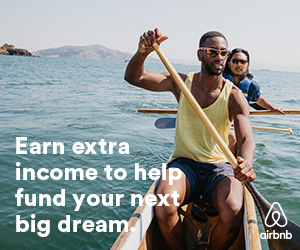 What makes your new program on GMA 7, "Celebrity Bluff," different from other game shows?
Though we are still trying to get into the final form of our show because it's not easy to do something new, I am surprised about the magic Jose, Wally and I have when the cameras start rolling. I told our writer, Sen Que, that we have to make sure our show is fun and fast-paced but still informative. Our excitement escalates with each episode that we do. It's definitely a good sign and that's not a bluff.
What's the biggest bluff you've ever done?
I am honest and I appreciate honesty from others as well. I am very transparent and I don't know how to bluff. I'd rather just keep my mouth shut than do the bluffing. That's tough! That's why our bluffers are the essence of our game show.
Topnotch actor
Eddie Garcia is a nominee for best actor in "Bwakaw" at the Asian Pacific Festival to be held in Macau on Dec. 16. Actors come and go, but very few have staying power and charisma like Tito Eddie. It's not only about popularity but longevity.
I'll never forget his answer to my mom (the late talk show host Inday Badiday) when she asked him on "See-True" if he was billing-conscious.
His reply: "It doesn't matter to me as long as my name is spelled correctly."
Take heed, all young stars who believe in their own hype. The living legend just knows. And so it goes.
Here's the message of his longtime partner, Lilibeth, about the well-deserved accolade:
"We are attending the awards night. If Ed wins, it would be the best Christmas gift. If only there could be government support, like [from] the Department of Tourism or culture/arts [office], the Filipino talent in acting could be acknowledged internationally. Since indie films are low-budgeted, they can't afford extra promos and media mileage. Like Bwakaw's entry to the Oscars would cost a lot because we need an agent and a publicist to lobby (for) the movie in the US (United States), plus travel and lodging expenses. Ed is happy for his director Jun Lana as well."
Subscribe to INQUIRER PLUS to get access to The Philippine Daily Inquirer & other 70+ titles, share up to 5 gadgets, listen to the news, download as early as 4am & share articles on social media. Call 896 6000.