TAKE FIVE
Philpop finals on July 14
Ryan Cayabyab has been through a lot of stress lately due to controversies he had to resolve as executive director of the Philippine Popular Music Festival or Philpop—a new nationwide songwriting competition inspired by its 1970s predecessor, Metropop.
Immediately after the announcement of the 14 finalists, Mr. C was besieged by protests that two of those who made it had previously posted their respective song entries on YouTube.
Then a Facebook page, dubbed "Philpop scandal," was put up by a group that questioned the competition rules, the manner of screening the entries, and the inclusion of perennial songwriting winners Gary Granada and Trina Belamide as finalists.
The furor invariably reflects the birthing pains that Philpop is going through.
Top 14
The top 14 songs, which will compete during finals night on July 14 at the Philippine International Convention Center, are: "3 a.m." by Keiko Necesario; "Bigtime," Belamide; "Minsa'y Isang Bansa," Granada; "Kontrabida," Soc Villanueva; "Himig ng Panahon," Timothy Anjello Alfaro; "Kesa," Edwin B. Marollano; "Piso," Kristofferson B. Melecio; "Dulo ng Dila,"  Noah Zuñiga; "Takusa," Byron Ricamara; "Tayo-tayo Lang," Ronaldo M. Sorioso; "Brown," James B. Leyte; "Bawat Hakbang," Karl Vincent H. Villuga; "Negastar,"  Michael Angelo Villegas; and "Slowdancing," John Kennard Eleazar Faraon.
The winner will receive P1 million; first runner-up, P500,000; second runner-up, P250,000; the rest P50,000 each. The song with the highest number of text votes will get the People's Choice Award plus P200,000 in cash. (Log on to philpop.com.ph for details.)
Philpop issues
The Inquirer—we took part in screening more than 3,000 entries—asked Mr. C via e-mail to discuss Philpop's inception and the unexpected disputes.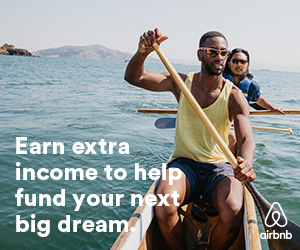 Whose idea was Philpop and how did the MVP (Manuel V. Pangilinan)group come into the picture?
Late last year, a group of executives had an informal get-together and talked about why there weren't any more great Filipino songs, such as those from the Metropop era. It wasn't long before they said, "Why not bring Metropop back?"
Last January, they contacted me and broached the idea of launching a nationwide songwriting competition that was like the Metropop. Maynilad president/CEO Ricky Vargas and senior vice president Patrick Gregorio asked me to join them in a meeting about this exciting project. To raise funds for this, corporate funding was necessary. Most of the MVP group of companies supported the idea.
People say the 1970s was a golden age in Pinoy music. Has the quality of contemporary local music really declined or is it just a problem of funding?
I don't believe quality has declined. It's just that tastes and fads change. Live show orchestras gave way to small bands and synthesizers for artistic and economic reasons. But yes, there's been a lack of support. Remember that after the 1986 People Power revolution, the focus was on rebuilding the economy and restoring democracy. Music and the arts were pushed to the back seat. But the creative people continued doing their work. Pinoy music reestablished its hold in the '90s and band music reigned supreme all the way to the new millennium. Sweet-laced sound recordings gave way to more edgy and raw-energy sounds. The wheel is turning again and I think the time is ripe for more types of music to seep into the mass consciousness. Also, the old business model of the music industry has been overhauled by new platforms.
During the screening of Philpop finalists, you asked the judges to spot new sounds and themes.
Most of the standouts were upbeat and used catchy tags and themes. The ballads of old have been replaced by R&B, with some reggae or ska-laced touches. Filipino music has moved on; this we have to support and accept with open arms.
The announcement of finalists was met with controversy because two of them earlier uploaded their songs on YouTube. How did you resolve this?
Let me quote from Philpop's official statement regarding the matter:
"After revisiting the Song Entry and Submission Rules, as published on our website, we found that 'publication' is not one of the grounds for disqualification. What the rules require, among other things, are that the song entry must: 1) be entirely original; 2) not be licensed to any publisher; 3) not have been recorded before; and 4) not infringe on any existing copyright or any other rights.
"We are standing by the two finalists because we believe that disqualifying them would create more injustice as we will deviate from the rules.
A Facebook page has been criticizing the likes of Gary Granada and Trina Belamide for having undue advantage over younger finalists.
I envisioned a music festival that would produce the best songs from the best creative minds, young and old. Gary Granada, Trina Belamide and the other professionals put up a good fight. The onslaught of the younger composers … makes this competition the one to watch. The senior composers do not have undue advantage. They have to work twice as hard. Music fads do not stay the way they do forever because they are fads. Change is constant. A new generation of music makers is upon us.
Subscribe to INQUIRER PLUS to get access to The Philippine Daily Inquirer & other 70+ titles, share up to 5 gadgets, listen to the news, download as early as 4am & share articles on social media. Call 896 6000.