LOOK: Kathryn Bernardo, Daniel Padilla repack relief goods for Typhoon Ulysses victims
Kathryn Bernardo and Daniel Padilla helped each other in repacking relief goods for those who were severely affected by Typhoon Ulysses.
Bernardo's mother, Min, took photos of the couple organizing the donations, which Star Magic's Thess Gubi posted on her Instagram page on Nov. 14.
View this post on Instagram
After joining Bernardo, Padilla led another repacking effort inside a sports complex in Fairview, Quezon City with his family.
A fan group (@djfpchildsmile) dedicated to the actor also helped him and his family with the relief goods, as seen in his mother Karla Estrada's Instagram post on Nov. 16. They made sure to follow precautions against COVID-19 as well by wearing face masks during the whole initiative.
View this post on Instagram
Once they finished repacking the relief goods, Estrada proudly stated that the first batch was already on its way to those in need.
"Salamat sa buong pamilya ko na naki impake at sa mga tagahangga na pamilya narin namin!" she expressed.
(Thank you to my whole family who helped us pack and to the fans who are also our family!)
"[Solid ito]! LETS GOO!!!" Estrada added. "Tulong tulong para sa pagsulong (Let's help each other for progress)!"
Estrada later shared a video of an affected community where they appeared to distribute the packed relief goods.
"Unang misyon (First mission), ACCOMPLISHED!" she stated.
View this post on Instagram
Typhoon Ulysses ravaged parts of Marikina, Rizal and the rest of Luzon from the evening of Nov. 11 until the morning of Nov. 12. JB
RELATED STORIES:
LOOK: Kathryn Bernardo celebrates Daniel Padilla's concert with surprise party
Rabiya Mateo says resiliency is 'overused': 'Where are the tangible programs?'
The hottest entertainment news straight to your inbox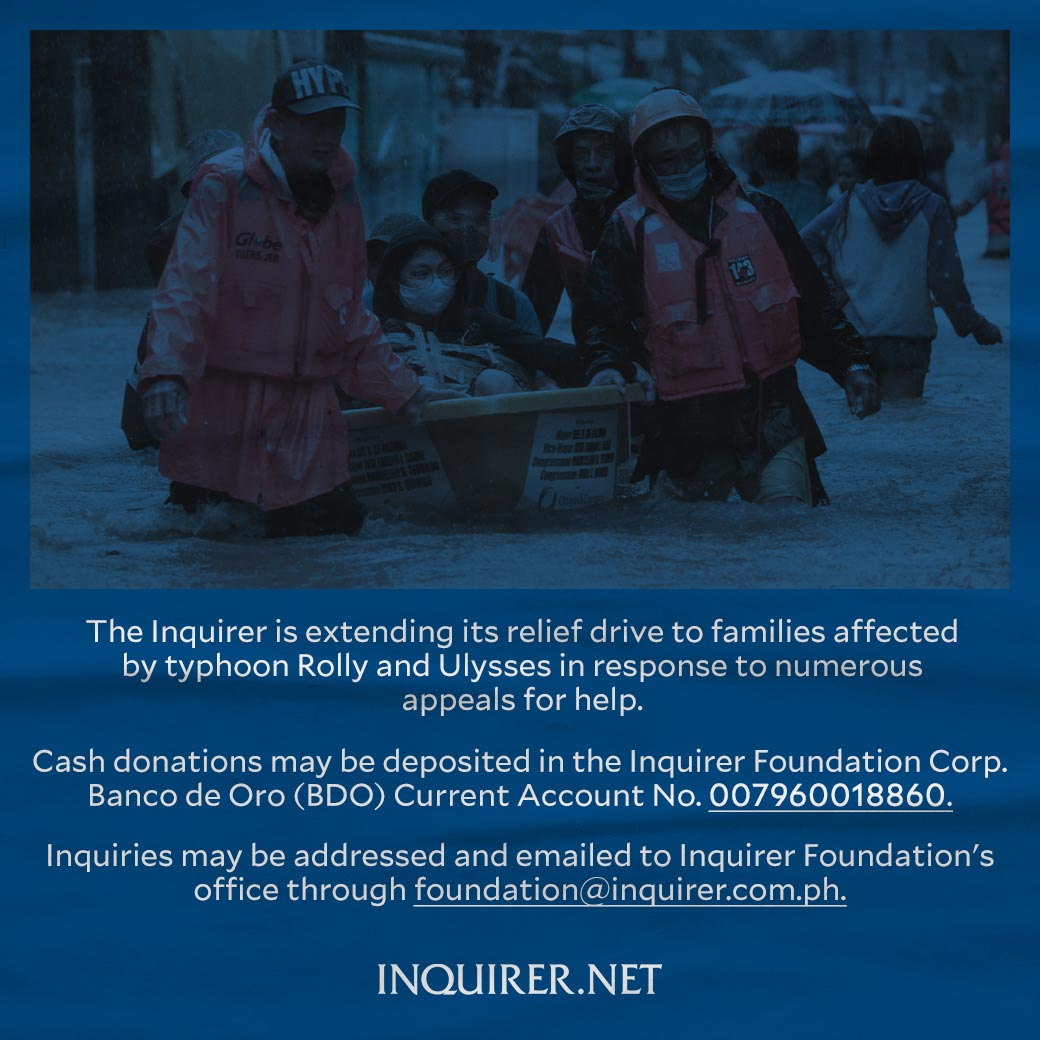 Subscribe to INQUIRER PLUS to get access to The Philippine Daily Inquirer & other 70+ titles, share up to 5 gadgets, listen to the news, download as early as 4am & share articles on social media. Call 896 6000.