Drew Arellano: Marathon man
There's an added sense of purpose when Drew Arellano goes running after waking up at 3 a.m. to prepare for work on the early morning GMA 7 show "Unang Hirit."
That's because he's training for the 36th Marathon de Paris, a 42-km race that will wind its way round the streets of the French capital on April 15.
Fortunately, Drew lives in a neighborhood that's bustling with activity even in the wee hours of the morning. He feels safe as a result. "Our subdivision is well-lit and there's a lot of people on the streets because of a nearby call center."
The fact that girlfriend Iya Villania hosts a rival show (ABS-CBN's "Umagang Kay Ganda") is more boon than bane, he noted.
Their body clocks are practically in sync nowadays. "We both wake up and sleep early. We turn in at 8:30 p.m. on weekdays."
They also encourage each other to stick to their respective regimens. "Going to the gym is our bonding time. No matter how busy we are, we make it a point to train together."
Iya has become "pretty hardcore" about fitness, he said. "She's really focused. She does research and reads a lot on the topic. She has become so knowledgeable about workouts and nutrition that she can work as a fitness guru if she chooses to."
Smooth sailing
For the couple, working out together makes for a smooth-sailing relationship as well. "It's because of the endorphins," Drew said. "We're always happy."
They've been together for eight years, he related, "and it gets better every year."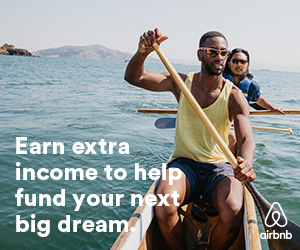 Iya will join Drew in Paris when he competes in the marathon.
But will he pop the big question in the romantic City of Light?
"That would be a cliché. It would be more thrilling if it came as a surprise," he said. "Actually, I'm waiting for her to propose to me!"
Drew is a triathlete who once joined the West Australia Iron Man competition. (Iya was formerly based in Australia.)
He has also joined local Iron Man races in Camarines Sur and Cebu.
He posted his personal best, however, at the Hong Kong Marathon, where he clocked in at three hours and 50 minutes.
Dream races for him would be the Boston Marathon in the United States and the Death March Marathon in the Philippines.
He is elated that a number of celebrities like Raymart Santiago, Jennylyn Mercado, Piolo Pascual, Anthony Pangilinan, Paolo Abrera, and Kim Atienza have also entered triathlon events.
"The community is growing. More people are getting into multisports and are pursuing healthier lifestyles," said Drew, who has also formed a running club in a Makati village with fellow celebs including Kim, Rovilson Fernandez, Sam YG, Erwan Heussaff and others.
"It's fun to run with friends, but it's also cool to be on your own. It frees your mind. It allows you to think and reflect on your plans," said Drew who also hosts "Aha!" on GMA 7 and "Weekend Getaway" on GMA News TV.
Subscribe to INQUIRER PLUS to get access to The Philippine Daily Inquirer & other 70+ titles, share up to 5 gadgets, listen to the news, download as early as 4am & share articles on social media. Call 896 6000.