Filipinos sign record deals with KL-based company
Filipino music artists are found performing virtually everywhere in the world. That is a well-known fact. For them to record an album and score a hit outside the Philippines is uncommon, however—although it has been done by Charito in Japan, Charice in the United States, and lately, Christian Bautista in Indonesia.
But plans by an enterprising Filipino-Malaysian composer/record producer may change that. "I am very eager to promote young Filipino talents in Asia," said Julfekar Ahmad Shah, managing director of Millennium Art, a Kuala Lumpur-based record label whose artists are said to be reaping success via digital downloads.
Millennium Art has partnered with another Malaysian record label, Dream Music, in the search to discover new talents to launch in Asia.
Julfekar—born in Sulu and whose mother is a Tausug—was in Manila recently to sign up five Filipino artists: Nikki Bacolod, runner-up in ABS-CBN's talent tilt "Search for the Star in a Million 2005"; Bryan Termulo, runner-up in GMA 7's talent search "Pinoy Pop Superstar Year 3"; Grendel De Ramos, a former band vocalist; Hai Zel Fernando, a TV commercial model who used to sing in a band; and the pop-rock group Frio.
The Inquirer asked Julfekar how he chose these artists, and all he said was, "They sing well."
Julfekar revealed that his new recruits will record his own compositions in Malay and in Tagalog. He said Nikki would do ballads and R&B; Bryan, pop; Grendel, alternative rock; Hai Zel, R&B; and Frio, rock.
They will also collaborate with Malaysian artists, Julfekar added.
The albums of these Pinoy artists will then be released in Malaysia, Brunei, Singapore, Indonesia and the Philippines.
His biggest motivation, Julfekar said, is the overwhelmingly huge music market in Malaysia. "Piracy is also rampant," he admitted, "but legal downloading is doing very well."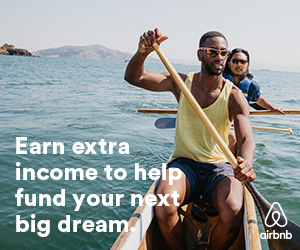 Songs released by Millennium Art, he said, "average 15,000 to 20,000 downloads every week." (One download is worth 3 Malaysian ringgits or P42.)
Julfekar also said that there is more money to be made by Filipino artists in Malaysia.  He said that "Filipino performers get paid from P50,000 to P150,000 for a major concert. In Malaysia, the cheapest rate is P400,000—and that is only for two to three songs. For a 45-minute set, it is about P1 million." Mind boggling!
How confident is Julfekar that Nikki and the others will deliver the hits?
We do not know yet, but as he smiled and posed for snapshots with his new talents, Julfekar gave the impression he knew what he was doing, and brought to mind Mick Jagger's lyrics in the Rolling Stones' 1964 hit, "Time Is on My Side."
Subscribe to INQUIRER PLUS to get access to The Philippine Daily Inquirer & other 70+ titles, share up to 5 gadgets, listen to the news, download as early as 4am & share articles on social media. Call 896 6000.