How Martin del Rosario relates to his trans character's struggles
The year 2018 was a satisfying one for "Born Beautiful" star Martin del Rosario, career wise and personally.
Martin explains to the Inquirer, "As far as my career was concerned, I had my hands full with three movies, although two are still unfinished. One is showing soon. I did a teleserye, 'Hindi Ko Kayang Iwan Ka,' which was a top-rater. For my personal life, it was generally great. I had a chance to travel a lot when I wasn't working."
Martin, who took over Christian Bables' breakout role of Barbs from "Die Beautiful," is ecstatic that the sequel "Born Beautiful" will be released on Jan. 23. Its uncut version will have a screening on Jan. 18 at the University of the Philippines Cine Adarna.
"It's very exciting and fulfilling," Martin says of the overall experience of working on the project. "I've done a lot of gay roles before, but playing the main character in 'Born Beautiful' was a big challenge for me."
He elaborates, "There's pressure, but it's the kind that's positive. I'm happy I got to work with Direk Perci (Intalan) and Direk Jun (Robles Lana, who cowrote the screenplay)—they're great leaders."
Martin, who shed a lot of pounds for the role, had to change his fitness regimen to accomplish his goal.
"While doing the film, I had to lose 15 pounds so that I'd be more convincing as a beautiful transgender woman," he discloses. "I had to fit into tight outfits. I had to eat less and stop going to the gym for my regular workout."
But struggling to maintain a more svelte figure is behind him, says the 26-year-old actor: "Now that we're done filming, I'm back to the gym and my original physique."
Apart from the changes in diet and weight loss, Martin says that there were other things that challenged him, as Barbs is different from his previous gay characters.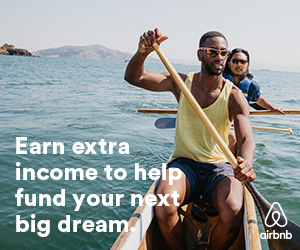 "It's having to study what goes on in the mind of a transgender, how she sees things, what she thinks of herself and how she feels about relationships—I had to understand these to portray the character well," he says.
Martin adds that he even identified with some of Barbs' situations: "As for her struggles, I related with how she deals with failure. Nandoon minsan ang frustration, but at the end of the day, you just have to stand up, learn from your mistakes and go on with your life."
Martin, whose film credits include roles in 2012's "The Healing" and 2014's "Dagitab" (which earned him an Urian best supporting actor award), acknowledges his growth amid a changing show biz landscape.
The one change that's significantly affecting him and other celebrities? "Siguro, it's the increasing role of social media in the entertainment industry," Martin, who actively posts on Instagram, suggests. "It can make or break an actor's career."
Subscribe to INQUIRER PLUS to get access to The Philippine Daily Inquirer & other 70+ titles, share up to 5 gadgets, listen to the news, download as early as 4am & share articles on social media. Call 896 6000.