SNEAK PREVIEW
Naughty, nefarious and nice surprises in Sabrina's 'Midwinter' break
If you're one of the thousands who loves the latest incarnation of "Sabrina the Teenage Witch" on Netflix, prepare to get bewitched, bothered and bewildered when you see her show's holiday offering.
In "A Midwinter's Tale," the stand-alone holiday episode of "Chilling Adventures of Sabrina" that begins streaming tomorrow, there's as much drama as mystical mischief. This time, the witching hour ups its spellbinding spooks, scares and surprises as the teenage witch (Kiernan Shipka), her family and friends—both mortal and magical—and her colleagues at the Church of Night get ready to usher in the winter solstice.
Also known as the midwinter, the winter solstice is a phenomenon marked by the shortest period of daylight and the longest night of the year, when one of earth's poles has its maximum tilt away from the sun. But, it holds even greater significance for the witches and wizards of Greendale.
As with most members of witches' covens, Sabrina, her gay cousin Ambrose (Chance Perdomo), aunts Hilda (Lucy Davis) and Zelda (Miranda Otto) and her black cat Salem want it warm and cozy for the holidays, but they say they don't really celebrate Christmas at all.
But, they welcome the midwinter just the same because they see it as a time to gather around the Yule fire to sing pagan carols, chant spells that ward off sinister spirits and exchange ghost stories.
The Spellmans are only too happy to get a holiday respite from the demons and dark spells they had to fight off at the end of Season 1. They're particularly thrilled to welcome Aunt Zelda's latest adoptee, baby Leticia, who's been "sent by a long-lost kin from the country" for Sabrina's nurturing aunts to raise.
Sabrina, who's still nursing a broken heart after her recent breakup with Harvey (Ross Lynch), wants comforting advice from her departed mom Diana (Annette Reilly), whose spirit is still trapped in limbo because of her unexplained "unfinished business" in the world of mortals.
But the Spellman witches have got their demon-slaying work cut out for them when manipulative teacher Ms Wardwell (Michelle Gomez) puts out the fire of the magical Yule log—which is supposed to drive away malevolent forces that enter through the chimney.
Without magical intervention and protection, the "incident" exposes Sabrina and her family to giggling spirits of dead children who descend from the mountains to cause mischief in witches' unguarded homes.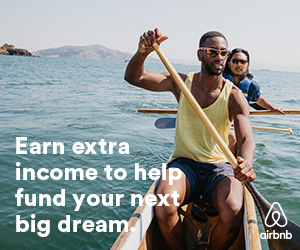 The situation gets dicier when the impish creatures' child-snatching "protector" Gryla, a very powerful and dangerous witch, pays the Spellmans a visit and realizes that Zelda and Hilda are hiding an infant elsewhere in the mansion!
But, things take a turn for the twisted when Sabrina's best friend, Susie (Lachlan Watson), is kidnapped by a demon masquerading as an affable Santa at the mall—who wants to trap youngsters' souls in wax!
"A Midwinter's Tale" brings a compelling mix of naughty, nice and nefarious situations for Sabrina and her loved ones to deal with. But it also affirms that regardless of the complexity of the odds you're facing, there's nothing that good intentions—and a powerful spell—can't solve if everyone you love is behind you.
Subscribe to INQUIRER PLUS to get access to The Philippine Daily Inquirer & other 70+ titles, share up to 5 gadgets, listen to the news, download as early as 4am & share articles on social media. Call 896 6000.