Angel Aquino, JC Santos topbill int'l film
Filipino actors headline an international production, "Motel Acacia," the second film of Malaysian-born scriptwriter-filmmaker Bradley Liew.
Liew, whose debut film, "Singing in Graveyards," premiered at the Critics' Week section of the Venice Film Festival in 2016, has tapped the Philippines' JC Santos and Angel Aquino, along with indie regular Perry Dizon (in a cameo), to act in the new movie.
Aquino and Santos play pivotal roles in the thriller that is set in a snow-covered US town where immigrants vanish in a motel—ostensibly sacrificed to be devoured by a tree demon.
Apart from Aquino and Santos, a stellar ensemble from all over the world is also featured in the movie: Belgium's Jan Bijvoet ("Embrace of the Serpent"), Malaysia's Bront Palarae ("Satan's Slaves"), Thailand's Vithaya Pansringarm ("Only God Forgives"), US/Australia's Talia Zucker ("Lake Mungo") and US/Australia's Will Jaymes ("Beast").
Cowriter and producer Bianca Balbuena told the Inquirer that the team was still looking for another foreign actor to play the main antagonist.
High-caliber thespians
Liew exclaimed that he was "incredibly excited" to collaborate with an international cast of "high-caliber" thespians. "I want to see where they will take their characters."
Santos shared with the Inquirer: "I've been preparing a lot for this film. I am currently doing research on it."
He related that it would be his first time to work with a multinational cast and crew. "I am looking forward to see their work process. I am excited to learn new things from them."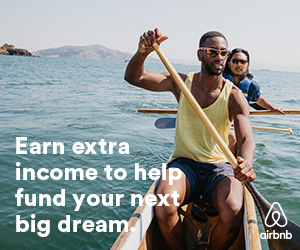 Is Aquino thrilled, tense or terrified to embark on this new adventure?
"All of the above," Aquino quipped. "After hearing it straight from Brad, what my character's journey is, I became more daunted than anything else. I started imagining in my head scenes that he had described to me. I could feel my stomach turn, twist and tighten from all the emotions that I was feeling."
Collaboration
The film is a collaboration among different companies and countries: Black Sheep (Philippines), Mandarin Vision (Taiwan), White Light Post (Thailand), Studio Virc (Slovenia), Nukleus Films (Croatia) and Tier Pictures (Singapore), with Epicmedia (Philippines) and Potocol (Singapore) as producers.
Filming will begin in the Philippines and Slovenia by the end of November.
The technical and creative staff likewise comes from diverse nations: Thai editor Lee Chatametikool, South African composer Chris Letcher and the Philippines' Benjamin Tolentino (coeditor), Larry Manda (cinematographer) and Benjamin Padero and Carlo Tabije (production designers).
Liew, who now calls Manila his home with wife Balbuena, remarked: "Southeast Asia is still fighting to heal itself from the scars of colonialism. This film may be horror in genre, but the voice of this film is an attempt to challenge a younger generation to see that there's something very wrong with the world."
"Motel Acacia" was developed under Jerusalem Film Lab with script doctor Clare Downs, EAVE Ties That Bind, Talents Tokyo, and was presented at BiFan's NAFF IT Project and the Berlinale Co-Production Market. It was also awarded the Talents Tokyo Next Masters development fund.
Subscribe to INQUIRER PLUS to get access to The Philippine Daily Inquirer & other 70+ titles, share up to 5 gadgets, listen to the news, download as early as 4am & share articles on social media. Call 896 6000.