Jackie Chan draws mixed reactions after donating 50,000 copies of autobiography to disability charity
Hong Kong martial arts star Jackie Chan was criticized by the Chinese public after he donated 50,000 copies of his autobiography to a Beijing-based disability charity.
China Disabled Persons' Federation announced the donations of Chan's autobiography titled "Jackie Chan: Never Grow Up, Only Get Older" via Weibo last Thursday, Aug. 9, as reported by the South China Morning Post today, Aug. 13.
Chan's autobiography chronicles the martial artist's career in acting and performing stunts. The charity, whose main goal is to raise awareness and safeguard the rights of people who are blind, deaf and handicapped, said in their Weibo announcement that Chan hopes "the stories and life experience in the book can bring pleasure and inspiration to people with disabilities."
The donation was made in response to the disability charity's project. China Disabled Persons' Federation launched the said project with the aim of helping impoverished families with disabilities in rural areas and midwestern China to read books.
While Chan's donation must have been made with the intention of helping the charity's beneficiaries, the Chinese public questioned his action, the report stated. Weibo netizens said it was inappropriate for the actor to donate his autobiography, which is all about an able-bodied person who gained popularity for doing kung-fu, to disabled people. Moreover, they also questioned how the book will help alleviate the lives of the poor families.
"If you were disabled and still rose to fame, I'd acknowledge that; but stuff like this where you're bragging about yourself, how is this related to people with disabilities? Shameful!" one Weibo user commented.
Another netizen took to the internet forum Kaidi to air his/her sentiment over Chan's donation: "Even if he donated toilet paper, it would be of more use than the so-called autobiography."
While others were critical of Chan's donation, the martial artist's fans were quick to show their support, the report said. They noted that Chan had always helped and donated to charities.
Chan and China Disabled Persons' Federation have yet to comment on the issue, as of this writing. Kate Matriano/NVG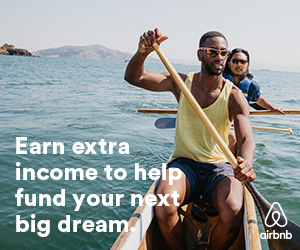 RELATED STORIES:
Jackie Chan's daughter Etta Ng, girlfriend claim they're homeless 'due to homophobic parents'
Jackie Chan's estranged daughter comes out as lesbian
Subscribe to INQUIRER PLUS to get access to The Philippine Daily Inquirer & other 70+ titles, share up to 5 gadgets, listen to the news, download as early as 4am & share articles on social media. Call 896 6000.