Child contestant on 'It's Showtime' shocks, amuses with comments on police
Noontime variety show "It's Showtime" got a no-filter answer from a child featured in one of its segments.
During the "MiniMe" portion, which showcases the talents of children aged 12 and below, Carl Nathaniel Garcia fielded questions from hosts Vhong Navarro, Karylle and Ronnie Alonte. Snippets of the episode were made available online yesterday, July 18.
Garcia was on the show as mini-Coco Martin, so he was surprised with an appearance by McCoy de Leon dressed as Martin's character Cardo in the long-running series "Ang Probinsyano."
The hosts mentioned that Garcia wanted to be a police officer. When asked why, he reasoned, "Para po manatilihing tahimik ang lugar namin (So our area can remain peaceful)."
When probed if the community he lives in is noisy, he said, "Baka may dumukot po (There might be a snatcher)."
"Ano ba ang ginagawa ng pulis doon sa maiingay o yung sabi mo, magulo sa lugar ninyo?" Navarro asked.
(What do police do to those who are noisy or disorderly in your area?)
"Para po niyang binabaril o sinaskatan (S/he shoots them or hurts them)," the boy said.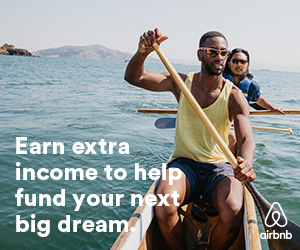 "Diba hindi babarilin, aarestuhin lang (They don't shoot, they arrest)?" Navarro clarified, to which the boy agreed.
The boy revealed that he had not met a cop in person and only knows them from TV, particularly from the news.
However, one part of the show went viral: When Garcia didn't believe the police should be called heroes.
here's the video pic.twitter.com/Utkd5lLuCW

— Bea (@thitilover) July 18, 2018
Navarro asked while referring to De Leon in the cop attire, "Ba't hindi trophy ang bibigay mo sa kanya? Dahil siyempre hero siya eh, tumutulong siya sa atin (Why don't you give him a trophy? He's a hero, he helps us)."
"Anong hero (Hero, what)?" Garcia responded. "Nambabaril lang 'yan (He just shoots with his gun)."
His response drew laughter from the crowd and shocked the hosts.
"Bata 'yan, bata 'yan (He's just a child)," said Alonte.
"May napanood lang siya; nalito lang (He just saw something; he's confused)," Karylle explained.
"Tao lang siya (He's just a person)," said Garcia about the police.
Navarro again tried to reason that a cop is a hero. "Sinusugpo niya ang masasama (S/He stops those who are bad)."
"Baka iniisip niya superhero (Maybe he's thinking of a superhero)," Karylle suggested.
Online, the clip of him refusing the trophy to the police has been making the rounds, with some netizens praising him for being "woke" or aware of social realities.
Despite the confusion, Garcia made it to the grand finals.  Niña V. Guno /ra
RELATED STORIES:
Prince George playing with toy gun sparks online debate
CHR urges 'It's Showtime': Stop 'inhumane, cruel' jokes
LOOK: Anne Curtis takes helicopter to work to beat Manila traffic
Subscribe to INQUIRER PLUS to get access to The Philippine Daily Inquirer & other 70+ titles, share up to 5 gadgets, listen to the news, download as early as 4am & share articles on social media. Call 896 6000.