Snapped!
'Surreal, surprising': Piolo and Shaina on the Berlinale red carpet
If you ask actors Shaina Magdayao and Piolo Pascual, collaborating with Lav Diaz in the martial law musical, "Ang Panahon ng Halimaw," was a career-defining experience.
Especially for Shaina, who is a self-described "Lav newbie." "It was definitely surreal to have had the chance to finally work with the Lav Diaz," Shaina told the Inquirer.
Watching the film for the first time in Berlin, where it was part of the main tilt, was just as momentous. "And we got to watch it in a prestigious festival like the Berlinale—
with audience members from all over the world."
Challenging role
She quipped: "All I hoped for was to play an 'extra' or a small part in a Lav Diaz film, but he had such faith in me … enough to give me a beautiful and challenging role. He had confidence in my singing even when I didn't (laughs)!"
Sharing the screen with "the talented and seasoned" actors in the cast, she noted, was "a dream come true." "Everyone was supportive and encouraging during the shoot in Malaysia."
Shaina described the entire Berlinale journey as "truly an honor." She said that she values deeply the chance "to touch people on a global scale and platform."
Until now, almost a month after the fest, she is still on cloud nine. "I keep pinching myself … to convince myself that the Berlinale really happened!"
Costar Piolo was just as ecstatic. He described the premiere at the Berlinale as a "goose-bumps" moment.
"Nakakakilabot," he remarked. "It's a timely movie. It depicts the present plight of many people in different countries in the world. You can call it sociopolitical, but a movie is a movie."
Piolo witnessed how the foreign press had mobbed Lav in Berlin. "He's a rock star in Europe," he asserted. "Lav was interviewed by many media people there. Nakakatuwa … he's in a class of his own."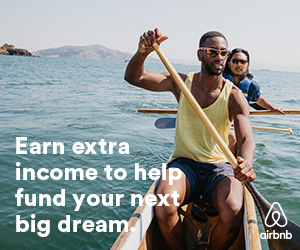 He is glad that all their efforts have paid off handsomely. "We got high marks from the European critics—particularly, for Lav's direction."
Even though the film didn't bring home a prize in Germany (it recently won in Colombia, though), Piolo remained upbeat: "The good reviews were more than enough for us!"
Subscribe to INQUIRER PLUS to get access to The Philippine Daily Inquirer & other 70+ titles, share up to 5 gadgets, listen to the news, download as early as 4am & share articles on social media. Call 896 6000.