Truth seeker plays sharpshooter
"I'm the guy who never misses," said actor Ping Medina, describing his role in "Manila Kingpin: The Asiong Salonga Story."
"Piring was a sharpshooter, based on a real person, and there was a real Asiong Salonga gang," Medina elaborated during an interview at his restaurant, PenPen, in Cubao.
Medina, 28, son of veteran actor Pen Medina, first gained notice as an actor for his role in the well-received 2005 film, "Ang Pagdadalaga ni Maximo Oliveros" (he played the titular character's older brother). He has since appeared in numerous independent films and teleseryes, a twist he didn't anticipate after he stopped attending his Communication Arts classes almost a decade ago.
'Honorably dismissed'
"I got honorably dismissed from college around 2002," he recalled, laughing. "Ateneo sets grade requirements. I'm not fit for formal education. After that, I was just wandering, looking for something I was good at. I dabbled in scriptwriting. I also started painting, and sometimes contributed to magazines. I acted in all sorts of student films. If my dad had theater as training ground, I had student films."
Ping considers himself lucky to have landed the role in "Maximo." He learned about the project when his mother, Chupsie, forwarded to him a casting announcement. "My dad didn't have any hand in that," he said. "He's not the type to impose. [When I stopped studying] he was just, 'Kung ayaw mo nang mag-aral, huwag ka nang mag-aral. Sayang pa ang pera kung babagsak ka lang.'"
Ping's first professional acting credit was a role in the Marilou Diaz-Abaya-directed "Jose Rizal," when he was just 13. He and his father both played Paciano Rizal. "It's something that fell on my lap," Medina revealed. "I said, 'Okay, I'm gonna earn like P2,500 a day.' Back then, that was a lot."
Father and son would eventually play younger and older versions of a character again, this time on GMA 7 fantasy shows. He felt the pressure of proving himself further when people began comparing.
"I guess I didn't really mind until this one time … After 'Maximo,' I experienced a certain degree of fame. I felt that people now expected something from me. My first mainstream role was in the TV show 'Etheria,'  prequel to 'Encantadia,' which made my dad a household name, having played the villain Hagorn. People were telling me, 'Your dad is really good so you have to be really good, too.' That was the first, but also the last, time I was pressured about comparisons to my dad."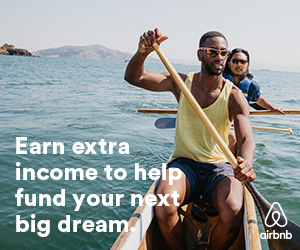 Two of his younger siblings recently started pursuing acting careers as well. "Alex and Viktor are doing indie films. My brothers don't really ask for advice. I myself don't ask my dad, although sometimes we talk about good films, good shows … My sister Japs has also expressed interest but she's studying Architecture. I think she's the best actor in the family."
Old-school guys
Medina previously appeared in a number of drama shows, including ABS-CBN's "Tayong Dalawa" and "Green Rose." His latest acting gig, "Asiong," required him to be on the set for 24 shooting days, spread across four months. He now considers it his favorite project.
"Acting-wise, I learned a lot from the old-school guys, like Dennis Padilla, Phillip Salvador – they're something else," Ping said. "They have so much to teach you. They're amazing at their craft and they're amazing people."
As for dream roles, he has only one right now: "Jose Rizal – I've done Rizal before, for ABS-CBN's 'Imortal: Anino't Panaginip.' I've wanted to do a full-length portrayal since … Among local actors, I'm the closest to him in terms of looks."
Medina continues to observe his father's No. 1 acting rule: "It has to come from the truth." Now an established actor himself, he gives advice about the craft: "Go out of your comfort zone. Try new things, meet different people, go to different places – these will expand your range!"
Subscribe to INQUIRER PLUS to get access to The Philippine Daily Inquirer & other 70+ titles, share up to 5 gadgets, listen to the news, download as early as 4am & share articles on social media. Call 896 6000.