Backstory
Back on this island . . . of Manhattan
NEW YORK—Our first week of rehearsals are complete and, by the time you read this, we'll be deep into our second. We've been hard at work studying music (which is a greater challenge than anyone ever thought), choreography (it's breathtaking stuff from the mind of Camille A. Brown) and staging (Michael Arden has created something fully immersive and special). Our imaginations are being tested as are our brains in trying to absorb all of this information. And yes, it's a lot to take in.
We're now starting to learn how to play our "trashtruments" created by John Bertles and Bash the Trash. Rain sticks, shakers, xylophones, tubas, didgeridoos, flutes … all kinds of cool stuff have been created from discarded and found items from cardboard rolls, water bottles, medicine bottles, shards of glass or tile, and pots and pans. Our orchestrator Michael Starobin has been telling us what sort of tones he needs, when to play them, and the sounds we need to make—and those sounds are really cool.
Thank goodness they started teaching us the more complicated aspects of the show this week, and not last week when I was dealing with jet lag and fighting a cold and an allergy. It's never, ever fun trying to work on just a few hours of sleep and an upper respiratory illness.
I feel closer to normal, thanks to my ENT and acupuncture, and my body finally adjusting to the local time. Eating clean is also helping, with mostly organic meats and vegetables on the menu. By some miracle, I've also been caffeine-free since I arrived. Of course, once we enter our tech period, all this could change.
New foodie find
Before leaving for New York, while waiting for Nicole to finish her rehearsals, Rob and I headed to a new restaurant at One Rockwell named Nikkei. We got the recommendation from Bobby Garcia.
It's a fusion of Japanese and Peruvian cuisine, with techniques of both in harmony with the food served. Very thinly sliced fresh fish, sushi with interesting ingredients, small dishes served tapas-style. I had a glass of sparkling sake to go with our meals, and it was refreshing.
It was so delicious that I paid Nikkei a second visit with my mom and some friends, and without a doubt upon my return to Manila, we shall definitely go back. Thanks to the staff for its hospitality and recommendations!
Congratulations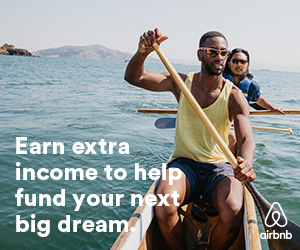 On Oct. 11, Star Cinema's "Seven Sundays" opened in movie theaters. It stars Ronaldo Valdez, Dingdong Dantes, Cristine Reyes and Aga Muhlach, and is directed by Cathy Garcia-Molina.
Allow me to send my congratulations to the entire cast and crew. And to my friend Aga, it's great to see you on the silver screen again. Your fans have missed you.
Subscribe to INQUIRER PLUS to get access to The Philippine Daily Inquirer & other 70+ titles, share up to 5 gadgets, listen to the news, download as early as 4am & share articles on social media. Call 896 6000.