Daboy's son celebrates Lolo Yoyong's legacy
SAN FERNANDO, Pampanga—Young actor Rap Fernandez was excited to watch "Higit sa Lahat," a family drama by his grandfather, the late great filmmaker Gregorio Fernandez.
In spite of Typhoon "Chedeng," Rap attended the Sineng Pambansa, where "Higit" was screened at Robinsons Starmills in this capital town of Pampanga.
It was important for him to join the Pampanga leg of the national festival, he said, because his grandfather was born in nearby Lubao. The 1955 film was produced by LVN Pictures and top-billed a Pampanga-born actor, Rogelio de la Rosa, and leading lady Emma Alegre.
Significant
Described by festival organizer Film Development Council of the Philippines
(FDCP) as a "significant film from the first Golden Age of Philippine cinema," "Higit sa Lahat" won best film, director and actor in the Asian Film Festival in 1956.
Rap, who had seen a DVD copy of the film at home, watched it on the big screen for the first time at the Sineng Pambansa.
It seems the young man wants to follow in the footsteps of his lolo, an actor-turned-director.
Rap, son of award-winning actress Lorna Tolentino and the late action star Rudy Fernandez, directed a short film, "Kadugo," starring Ping Medina, when he was in school seven years ago.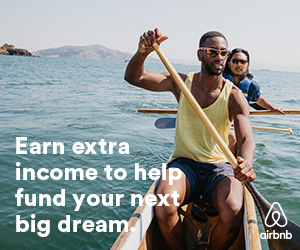 Thesis on 'lolo'
His college thesis was on his grandfather, too. (Rap graduated with a degree in Interdisciplinary Studies, major in Communication and Psychology from the Ateneo de Manila University.)
"For the thesis," he told Inquirer, "I interviewed actors my lolo had directed—Joseph Estrada, Caridad Sanchez and Delia Razon." The stars recalled that Gregorio, a former dentist who was fondly called Yoyong in the biz, was strict and wasn't shy to shout at them to elicit their best performance.
Apart from "Higit," Rap watched other Yoyong Fernandez films like "Malvarosa" and "Kontrabando," to finish his thesis. In "Higit" and "Kontrabando," the director had made cameo appearances. "I never met him," said Rap. "He died long before I was born. But watching him talk and move onscreen was like seeing an apparition."
Cockfight enthusiast
Rap said his father had told him that his lolo loved cockfighting like most Pampangueños. "Whenever Lolo won, he would share his winnings with friends," Rap added. "He would invite total strangers to eat in his house, too."
The FDCP should be commended, the young Fernandez said, for "introducing classic films to younger audiences."
Rap, who made his acting debut in the ABS-CBN series "Buhawi Jack" last January, has taken the initiative of building a mini-archive of Rudy's films. "We have only 60 of his 120 films," Rap said. "We are looking for a complete copy of 'Bitayin si Baby Ama.'"
He has started "digitizing" his dad's movies on the computer. "But I've also made backup copies to be safe," Rap said.
E-mail: bayanisandiego@hotmail.com
Subscribe to INQUIRER PLUS to get access to The Philippine Daily Inquirer & other 70+ titles, share up to 5 gadgets, listen to the news, download as early as 4am & share articles on social media. Call 896 6000.