Backstory
Why we tell the story
It was a secret that I've had to sit on for many months, but one that was worth keeping. Yes, folks, I shall be returning to Broadway this fall to play Erzulie in the revival of "Once on This Island."
I remember this show from having run in the same season (1990-'91) as "Miss Saigon." Starring the incandescent La Chanze, this Lynn Ahrens-Stephen Flaherty musical tells the story of a peasant girl named Ti Moune who falls in love with Daniel, a light-skinned beaux homme, and how their love earns the ire and consternation of both the peasantry and the ruling class. The playful gods of earth, water, love and death accompany Ti Moune on her journey.
I never got to see the show on Broadway, but I did manage to see a production staged by Actors' Actors, Inc. at RCBC Theater. It starred Raki Vega and Kristian Lei as Ti Moune, Jeffrey Hidalgo (replaced in later runs by Gian Magdangal) as Daniel, May Bayot as Mama Euralie, Bodgie Simon as Tonton Julian, Cathy Azanza as Andrea, Michael de Mesa as Armand, and as the four Gods, Bituin Escalante (Asaka, mother of the earth), Michael Williams (Agwe, god of water), Menchu Lauchengco-Yulo (Erzulie, goddess of love) and Jett Pangan (Papa Ge, demon of death).
Now, Broadway audiences will get to visit the island, where rivers run deep, where the sea sparkling in the sun gives it the name "Jewel of the Antilles" at Circle in the Square Theater. Previews begin on Nov. 9.
A worldwide search for the actress who would play Ti Moune came out, luring many young women to give their luck a try. From this search, they found their star in 18-year-old Hailey Kilgore, a beautiful and talented young actress primed to make her Broadway debut.
Other actors include Isaac Powell as Daniel, Philip Boykin as Tonton Julian, Kenita R. Miller as Mama Euralie and Alysha Deslorieux as Andrea. Completing the cast are Darlesia Cearcy, Rodrick Covington, Tyler Hardwick, Cassondra James, David Jennings, Grasan Kingsberry, Loren Lott, T. Oliver Reid and Aurelia Williams.
Oh, and as the four mischievous Gods? "Glee's" Alex Newell (Asaka), Quentin Earl Darrington (Agwe), Merle Dandridge (Papa Ge) and yours truly as Erzulie. That's right, a gay man will be playing the mother of the earth, an Asian woman will be the goddess of love and a woman—not a man—will be portraying the demon of death. Who says that the gods need to be boxed into any category?
As director Michael Arden said in a recent press release, "In casting the Gods that inhabit our island, it became imperative for me to break expectations and stretch beyond the bounds in which they are traditionally represented."
Choreography by Camille Brown, orchestrations by Michael Starobin, vocal orchestrations by Ann Marie Millazzo and costume design by Tony winner Clint Ramos.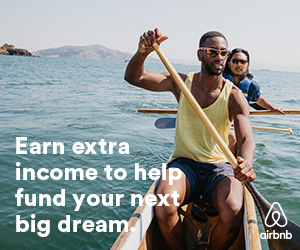 So, please, come to our island, listen to us tell the story of this young girl—and we shall dance to the music of the gods!
Surprise
It was perfectly executed and, to be honest, I wasn't sure we would be able to pull it off as my mom isn't the easiest woman to surprise. But, surprise her we did—and she was very happy.
The party happened on a Sunday (Aug. 20), a full six days after her actual birthday. Planning began a month before and, as always, it takes a crew to make things happen.
We enlisted the aid of a few of our friends, Gwen Jacinto-Cariño, Tin Samson and Grace Canlas. Our venue was secured (thank you, Shangri-La at The Fort), food tasted (Gwen, Tin, Gerard and DJ handled that), vendors booked (thanks, Miko Aspiras for the amazing cake and Rards Corpus of SoundCheck), musicians reserved (yes, to DJ who knew who to contact) and guests texted or called.
Around a hundred of my mom's nearest and dearest came to join us in celebrating this amazing woman we love so much.
Happy 80th birthday, Mom! May you have many more years of feistiness and love in you.
Subscribe to INQUIRER PLUS to get access to The Philippine Daily Inquirer & other 70+ titles, share up to 5 gadgets, listen to the news, download as early as 4am & share articles on social media. Call 896 6000.