Karylle a sassy bait for philandering husbands in Singaporean TV drama
In portraying a seductive pole dancer in the Singaporean television drama, "Private Investigator," one of the toughest challenges singer-actress Karylle Yuzon had to hurdle was to be more comfortable with her own body.
"A lot of Filipino women are still not used to wearing bikinis—what more if you're dancing in them. So, it really helped that I was surrounded with people who are very confident, like dancer Luningning, who trained me. I had a couple of sessions with her," she said in a recent interview.
Curiously, things became easier once she donned her costume—body-hugging dresses and suits, a blonde wig and high heels. "The heels make you feel sexier instantly, because they make you change your posture," the 35-year-old artist pointed out.
"Private Investigator," which began airing on Mediacorp Channel 5 on Jan. 9, can be seen by Filipino fans through the online streaming service Toggle. The crime-thriller series follows a fake detective company composed of a motley crew of moonlighters. Karylle's character, Maia, usually acts as bait for philandering husbands.
This isn't her first acting project in Singapore; she had previously starred in "The Kitchen Musical" in 2011, then took a guest role in "Point of Entry 3."
What is it about the Southeast Asian port city that she finds appealing? "I love it there, because I get to live independently. I commute and could just walk around freely," she related.
Karylle is also fond of the fixed working schedule imposed by the Singaporean government. "Working period is strictly 12 hours; the production could start worrying if they feel they're about to go overtime," said Karylle, who filmed her parts in two months, last year. "You also get the script way in advance, so you have more time to study your role."
While she is always open to doing more jobs in the region, her local career is still the priority. Karylle said she'd be creating new music soon, and has gotten an offer to star in a teleserye. But with "Private Investigator" now out of her way, is having a baby with her husband, Sponge Cola frontman Yael Yuzon, part of her plans this year?
"It isn't really something you can plan," she pointed out. "But we're ready."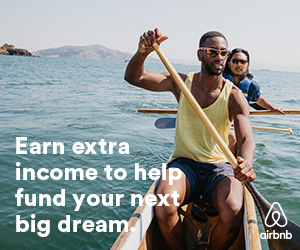 Subscribe to INQUIRER PLUS to get access to The Philippine Daily Inquirer & other 70+ titles, share up to 5 gadgets, listen to the news, download as early as 4am & share articles on social media. Call 896 6000.