Eventful start for ToFarm film fest
THERE'S MUCH to like in the six-entry lineup of the ToFarm Film Festival, which deserves commendation for using the powerful film medium in its advocacy to promote awareness for the country's underappreciated but crucial farming sector.
This is a valid concern because about 37.5 percent of the country's total land area is composed of agricultural lands with 5.5 million families—so, you can imagine the rich resource and untapped potential of stories that filmmakers can mine and "cinematically" meditate about. Moreover, the daily subsistence of 103 million Filipinos depends on the yield of the lands they till.
We appreciate the alternative—and "respite"—the festival provides in lieu of the gloomy urban grit and depressing cynicism of many local indies these days.
The movers and shakers behind ToFarm include festival director Maryo J. delos Reyes, producer Dr. Milagros Ong-How and SM Cinemas, which are screening the entries beyond their scheduled July 13-19 theatrical run in Metro Manila (extended until July 26).
That's not saying that the films are perfect—but, the fact that the festival has yielded Paolo Villaluna's "Pauwi Na" and Zig Dulay's "Paglipay," two of the best films we've seen so far this year, says a lot about the new fest's auspicious start and impressive batting average.
Jury Prize winner "Pauwi Na" is as heartbreaking as it is inspiring—even transformative—and should be seen for its unforced spirituality. But, calling it "just" a religious film would be doing it a disservice.
It employs magic realism (think Apichatpong Weerasethakul, but subtler) to tell its compelling tale about a dirt-poor family, led by sickly hand-to-mouth vendor Pepe San Sebastian (best actor Bembol Roco) and his wife, laundrywoman Remy (best actress Cherry Pie Picache).
They decide to pedal their way out of their family's futile life in the city, in a pedicab—and make a fresh start in the province.
Their son's wife, Isabel (Meryll Soriano), is pregnant and blind—and all she sees is a scruffy Jesus Christ who constantly chats with her and keeps the family company as they make their circuitous way out of the urban jungle they've been stuck in for many years.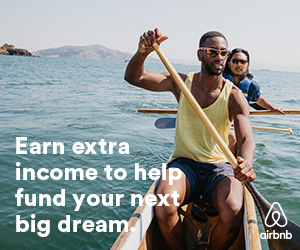 In the end, their life-or-death adventure doesn't leave them unscathed, but it comes with a much-deserved catharsis that serves as a gentle reminder for the lapsed Catholics in our midst who can't see the blessings beyond their worldly woes.
Best picture winner "Paglipay (Crossings)" is exquisite—visually and, to a lesser extent, thematically—as it introduces the oft-heard-about but seldom-depicted Aeta communities living in the Pinatubo area of Zambales.
With Albert Banzon's glorious cinematography framing it, Dulay's film tackles the cross-cultural compromises and encumbrances that an Aeta community makes as its residents adjust to the changes brought about by modern life:
Nineteen-year-old Aeta Atan Dimaya (best actor cowinner Garry Cabalic) must take a 10-hour trek across a river from his tribe in Baytan to downtown Banwa to earn the money he needs for the bandi (bride price), for his arranged marriage with Ani (Joan dela Cruz), the Aeta maiden he's betrothed to.
But, his interest in Ani begins to waver when he meets charming but broken-hearted city girl, Rain (best supporting actress Anna Luna), who's temporarily in town to work on her thesis.
Seen from the point of view of its 7-year-old protagonist, Balong dela Cruz (Algonso Ynigo Delen), Maricel Cariaga's "Pitong Kabang Palay" is heart-warming, but its slow-grinding narrative dilutes the tension generated from the struggles of Balong's parents, Jaime (Arnold Reyes) and Deling (Sue Prado), who will do anything to put food on the table, and send Balong and his siblings, Lito (best supporting actor Micko Laurente) and Shirley, to school.
Underachiever
Dennis Marasigan's "Free Range" is about a kind-hearted "underachiever," Chito (Paolo O'Hara), who takes over the family business when his father (Leo Rialp) falls ill and decides to raise free-range chickens on periodically eggless Coron island.
The movie is far from seamless, but it would be unfair to begrudge its easygoing charms and heartfelt portrayals in a "relatable" story about finding your place in the sun.
O'Hara doesn't do badly, but he seems miscast and underutilized in an otherwise Everyman role that could have taken advantage of his stage-honed thespic gifts.
Vic Acedillo's slow and episodic "Kakampi" tells the story of a grown man (Neil Ryan Sese) who revisits his growing-up years in his grandfather's lanzones plantation in Camiguin after he receives an urgent call from his desperate grandmother (Gloria Sevilla).
In Jojo Nadela's frustratingly chatty "Pilapil," a loquacious "blind" boy (David Remo) crosses paths with a former farmer (James Blanco) who turns to a life of crime.
The movie starts out well, but is soon weighed down by an incoherent and meandering story. Its likable actors are likewise compromised by the film's awkward staging, aimless proselytizing and the endless chatter their characters—and viewers—are made to endure.
Subscribe to INQUIRER PLUS to get access to The Philippine Daily Inquirer & other 70+ titles, share up to 5 gadgets, listen to the news, download as early as 4am & share articles on social media. Call 896 6000.