Show-stopping vocal power in 'Royals'
After the last piercing note was sung in a thrilling Whitney Houston medley, Angeline Quinto's first impulse was to go up to Regine Velasquez-Alcasid and give her a tight embrace. And there, amid cheering from an adoring audience, Angeline wept on Regine's shoulder and wouldn't let go.
"I can't breathe!" Regine jested, patting the younger singer's back as a mother would to her crying child, midway through the "Royals" concert at SM Mall of Asia Arena on the eve of Valentine's Day.
Performing with a childhood idol is perhaps one of the most surreal experiences an artist could ever have in a major event. "Unforgettable" was how Angeline described it—a sentiment echoed by Erik Santos, who was just as thankful for having been able to share the spotlight with his own musical inspiration, Martin Nievera.
While both Angeline and Erik have had several shows in the past—together and individually—this one, they thought, was their biggest. But despite the gravity of the occasion on their part, they never let it overwhelm them, and instead, honored their heroes in the best way possible: By stepping up to the plate and proving that they belonged.
As expected of a concert headlined by singers known for their show-stopping vocal power, the repertoire was replete with slow-burning ballads and medleys, with a smattering of more upbeat songs along the way to break the prevailing sentimentality.
The younger singers, both products of singing competitions on TV, sounded robust in their respective solo numbers, attacking each one with unwavering intensity.
Erik and Angeline likewise held their own against the tried-and-tested pipes of their seasoned counterparts. Erik and Martin were emphatic in a medley of Basil Valdez tunes—"Ngayon at Kailanman," "Paraisong Parisukat" and "Hanggang sa Dulo ng Walang Hanggan"—one of the night's best and most stirring.
The natural resonance of Regine's voice could easily fill every inch of an arena, and singing with her the torch song, "What Kind of Fool Am I"—in the same arrangement she usually does—would be vocal suicide for a lesser vocalist. And while Angeline didn't quite match Regine, especially in terms of volume, she still displayed exceptional lung power, staying with the Songbird throughout the song, which had fans standing at the end.
The number was a testament to how fascinated many Filipinos are with birit  singing, with the cheers and applause getting louder and louder as the two women ascended the heights of their chest range with utmost ferocity. Clips of such moments, no doubt, will be the concert's most shared.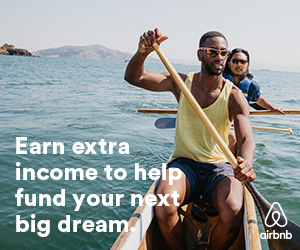 But still, the four singers proved in the more laidback performances that they could be just as impressive when they rein in the power, and let the beauty of their tone take over.
As for the veterans, the two were their usual formidable selves: Martin, as always, was impassioned when singing and hilarious when not; Regine, who seemed to have the most fans, as evidenced by the screaming that erupts whenever she emerged, was in full flight throughout.
When they were not singing, the four bantered and goofed around. And in their spiels, Angeline and Erik never failed to thank Martin and Regine for inspiring them to do what they do. "When Angeline and I were younger, it was their songs we usually pick as contest pieces," Erik recalled. "And now we're here with them."
In return, Regine paid them perhaps one of the best compliments a music artist could receive: "You deserve to be on this stage… I'm proud of you."
Subscribe to INQUIRER PLUS to get access to The Philippine Daily Inquirer & other 70+ titles, share up to 5 gadgets, listen to the news, download as early as 4am & share articles on social media. Call 896 6000.