Is Maria Ozawa coming…again? Sam YG tells us when
Radio jock-TV host-comedian Sam YG was still giddy a month after the visit of world-famous Japanese adult film actress Maria Ozawa on a radio show he is co-hosting.
Ozawa granted an exclusive interview with Sam YG, Slick Rick and Toni-Toni on April 27 for the 9th anniversary of "Boys' Night Out" on Magic 89.9.
"I know she's popular among these guys. But a lot of girls are asking 'Who is Maria Ozawa?," Sam told INQUIRER.net on Wednesday during the taping of his new show on E! Philippines at Shooting Gallery Studios in Makati City.
"For us guys, she's our patron saint. If girls have David Beckham, we have Maria Ozawa. Yes, they are on the same level. Stop complaining girls!" he said.
Ozawa is FHM Philippines' cover girl this June.
At around 10 am of April 27, Sam posted on Instagram a promo of Ozawa's guesting that night.
Before long, netizens already went berserk on social media.
"The whole afternoon I was picking up calls because they thought it (the interview) was a phone patch. I said no, the real deal, live in the flesh," Sam said.
He shared Ozawa is such a down-to-earth person. "I did not expect the interview to go that way. I thought she's gonna be medyo pa-diva. She's like a super pornstar!"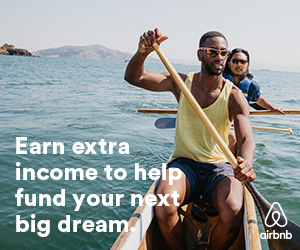 "She was super cool, like I had pictures with her. I was like 'Can you make me akbay?' and do this and do that. She's so game to do it," he said.
During the radio show, Sam asked Ozawa how porn stars make films.
"I asked her 'Do you guys talk about 'We're gonna do this position first and move on to this position', [because] I don't know how it's done."
"I have only tried it once," he joked.
"I really asked her those questions live on air and she's answering all the questions by heart. It doesn't get more real than that. And I respect people who is so real," he added.
Asked whether Ozawa is coming back in the Philippines, Sam said: "She is gonna be here. I'm not gonna tell you when. But it is this month."
RELATED STORY
LOOK: Maria Ozawa in PH for radio program's anniversary
Subscribe to INQUIRER PLUS to get access to The Philippine Daily Inquirer & other 70+ titles, share up to 5 gadgets, listen to the news, download as early as 4am & share articles on social media. Call 896 6000.