Hale is back to 'See You'
Video by RYAN LEAGOGO/INQUIRER.net
MANILA, Philippines— With a career that's spanned almost six years, four albums, a handful of live performances, triple platinum selling band Hale, consisting of Champ Lui Pio, Roll Martinez, Sheldon Gellada and Paolo Santiago, is back with their new single, "See You".
"There are people you meet in this life that leave a mark on you which is so undeniable. That no matter how hard you try to forget them, and move on, you just can't." Champ says as he talks about the new single. See You talks about an ultimate confession, a love that cannot be easily forgotten. "It's about conceding to a person that you have loved so much that the years and the memories once shared only strengthen the hidden flame within. That the greatest tragedy is a love forgotten."
Since 2010, the band has written many songs, including See You. "To be honest, we really had a hard time picking which single to release first." Champ contemplates as he told about the single which he composed. "We're extremely proud of the songs we've written so far and that we allocated so much time preparing for the comeback that all songs in our eyes are all equal." Hale chose "See You" as the comeback single as it felt the most nostalgic when they recorded the song and they wanted their waiting fans to get the same feeling. "'See You'" in my opinion is the most honest, vulnerable of the bunch. You can just sense the emotions from the lyrics and melody, the arrangement and build up towards the end is just glorious."
Being away for almost 5 years, Champ feels they are blessed and grateful to have a second chance in the music industry. "Music is our common denominator as a group and this is our passion, so we don't take this comeback for granted. Our mindset is like a new band starting over creating a beautiful beginning."
Hale, which brought the hits such as Broken Sonnet", "The Day You Said Goodnight", "Waltz", "Bahay Kubo" and many more, started catching up on each other back in 2013, but they all felt and knew that it wasn't the right time yet as each of them had their own business then. It wasn't until last year that the four members decided to regroup and make music again. The band is under its own management, and signed with Warner Music Philippines for its distribution. Champ cites, "For the band, we felt it was time to work with a different set of people for the comeback. Change is something we embrace and it often leads to good things. Partnering with Warner Music, especially the management felt right. We're both on the same page and most importantly we have the same vision."
Hale is definitely excited about their return to the music scene and is feeling very positive on the OPM scene starting this year. They are gearing up for their comeback and are excited to meet their fans soon. "We're working on some really exciting tracks right now and we don't want to spill some beans this early. But right now the energy is so high it feels like 2004 all over again."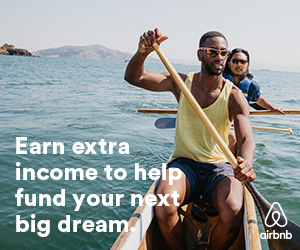 "See You" will be having an exclusive pre-stream on Jan. 27 to Feb. 2, 2015 on Spotify. The song will be available on Deezer and iTunes on Feb. 3, 2015. Advt
Subscribe to INQUIRER PLUS to get access to The Philippine Daily Inquirer & other 70+ titles, share up to 5 gadgets, listen to the news, download as early as 4am & share articles on social media. Call 896 6000.