Viewfinder
All in the family
Among the interesting sidelights of the local show biz scene is the penchant of stars to train their children to "go into the family business" and become performers themselves. Some families do this so enthusiastically that they become veritable multigenerational clans of TV-film artists, like the De Leons, the Padillas and the Ilagans.
The most remarkable current examples of this long-running trend include Francis Magalona's many kids, the clear majority of whom have become entertainers themselves, and the Gutierrezes, Eddie, Annabelle and their good-looking progeny, whose already considerable visibility in the biz will be further enhanced as their new reality show, "It Takes Gutz to be a Gutierrez," airs regionally on the E! Channel.
Then, of course, there are the frequently contentious and combative Barrettos, a new generation of whom has just made its stellar bid with the arrival of teener Julia as the star of her very own fantasy-drama TV series, "Mira Bella."
On point of quality, however, the most striking instance of familial succession in the acting biz is the exceptionally fine showing of Nora Aunor and Christopher de Leon's children, Lotlot, Ian and Matet.
Talented kids
Nora and Christopher are no longer a couple, but when they were together, Nora gave birth to their natural son, Ian, and they adopted other kids, like Lotlot and Matet, who have done very well indeed in their parents' chosen profession.
Ian is no longer all that visible on the small and big screens, but when he was an active thespian, he came up with a number of felt portrayals.
For her part, Lotlot has made a name for herself as an exceptionally strong and versatile character actress. In addition, her daughter by Ramon Christopher Gutierrez, Janine, has become a teen lead.
Like Lotlot, Matet has now evolved into an interesting adult actress. She's currently on "The Legal Wife" (as Maja Salvador's no-nonsense confidante).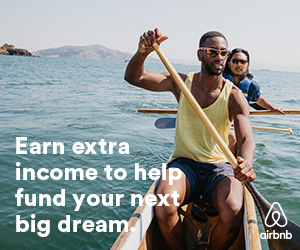 It's instructive to note that both Lotlot and Matet are adopted, but their exceptional ability as actors has proven that, in some instances, "nurture" is more beneficially influential than "nature."
Their respective natural parents may not have been actors, but the fact that they grew up in Nora and Christopher's care subliminally influenced their sensibility as performers, and the proof is evident onscreen for everyone to appreciate. Their adoptive parents must be very proud indeed that they have been doing so well.
Of course, their fans would love to see this impressive outcome highlighted in a special acting showcase for all of them, Nora, Christopher, Ian, Lotlot and Matet, either on TV or on the movie screen. We trust that a savvy producer will come up with this unusual, "familial" acting package—and, just watch the thespic fur fly!
Subscribe to INQUIRER PLUS to get access to The Philippine Daily Inquirer & other 70+ titles, share up to 5 gadgets, listen to the news, download as early as 4am & share articles on social media. Call 896 6000.