Backstory
Letting young voices be heard
TORONTO—In only two days, the youngest vocalists to ever audition for "The Voice of the Philippines" are about to be introduced to television audiences. In only two days, we're going to meet but only a few of the faces we'll be seeing on a regular basis, finding out over the course of the season just who will land on which team. It's very exciting, even for me. And I was in on every step of the Blind Audition process!
The kids, ranging in age from 8 to 14, will go through an abbreviated version of what the first batch of "The Voice" artists went through: Blind Auditions, the Battles, the Sing-Off (this part is actually new to all of us), and then the Live Shows. At the end of this, one kid will be crowned the winner of "The Voice: Kids," and will begin his or her career with a bang.
Actually, every single kid that made it through Blinds has a chance at a career, since they're all supremely, genuinely, absolutely gifted singers who'll one day deservedly get the chance to fill a theater, a concert hall, or an arena. Looking back on many singing tilts, it isn't only the winner that carves out a niche for him/herself in this highly competitive business; the runners-up are able to do very well for themselves, too.
It's quite something though, thinking about coaching these very young entertainers.
Great respect
Here's the thing: Young artists are impressionable and malleable, which is a wonderful thing. If and when influenced the right way, you create a singer who carries not only proper technique coupled with emotional accessibility, but a great respect for their chosen art form.
That was something cultivated very early on in me, and in many child singers back in the day. Voices of young singers like Kristina Paner and Manilyn Reynes always deserved respect not only because the tonal quality was just beautiful, but also because they were also able to express themselves clearly and from the heart. Theirs are voices I will be looking to for guidance as I coach my wards in preparation for Battles.
Self-esteem
Just how I'll be coaching and the approach I'll take? To be honest, I don't know. The soft approach wasn't always utilized back in the day, and I'm not sure that this would be my own style either.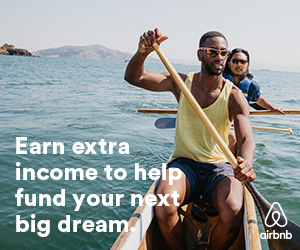 I'm not a believer in coddling an artist, telling them untruths to bolster their self-esteem, no matter how old they are. I want my young ones to know that whatever comes out of my mouth is true. They deserve that much. All artists deserve that much.
They deserve to know if they were knocking a song out of the park, of if they have intonation issues (read: sintunado) that can be fixed. They'll get the truth if they're gesticulating way too much (I hate hand and arm movements that are gratuitous and unnecessary). Or if that the dress is ill-fitting, too shiny, too sparkly, or just too much.
I also want to further instill in them a love for the art of singing, that it isn't just about opening your mouth. It's about telling a good story and telling it well with your whole mind and heart, all while producing a tone that falls wonderfully on the ear.
A good singer can make you clap and smile, but a great one can quiet a room so that the only sound you can hear is the beating of your own heart. I know that sounds weird, but I've been in the audience watching some great vocalists at work. Never have I heard such silence; all I could hear was my seatmates' breathing and my pulse in my ears. I might have also heard a tear drop.
We all know what talent sounds like. Real, honest-to-goodness, unadulterated talent. I invite you all to watch "The Voice: Kids" to get a taste of what that is. Keep in mind, that only 54 kids got past those spinning red chairs, which meant that hundreds more were turned away, hundreds of wonderfully talented kids whose time hasn't yet come.
Also keep in mind that as coaches, Sarah Geronimo, Bamboo, and I are getting plenty of potential, much of it still unrealized and unexposed. We hope that we are able to help these artists get better at what they love. This is only the beginning for many of these young people; even this early, we can see that there are careers that will enjoy long, fruitful lives.
Amazing Filipino talents
I now would also like to invite you, the paying audience, to start watching more live shows by some amazing artists, both the highly promoted and the woefully underrated.
Head to PETA to watch their original Pinoy musicals, or see an Atlantis Productions show and cry watching "Ghost" or "Next to Normal." Go to a concert starring Christian Bautista or Bituin Escalante or Jett Pangan or Kuh Ledesma or Jed Madela, wherever they happen to be performing.
If you've never watched Rachelle Gerodias or Arthur Espiritu sing, you've missed a good portion of your life. And if you catch Baihana and their tight harmonies, consider yourself blessed.
This is but a very short sample of a long list of world-class Filipino artists. I haven't even included the undiscovered vocalists striving to eke out a decent living in bars and clubs on foreign shores, acting as unofficial ambassadors for the rest of us, making audiences awestruck with their musicality.
Please, please, please, get yourself used to watching, listening and feeling excellence, to make sure there is no more room for anything less than that.
Subscribe to INQUIRER PLUS to get access to The Philippine Daily Inquirer & other 70+ titles, share up to 5 gadgets, listen to the news, download as early as 4am & share articles on social media. Call 896 6000.