Charice and Aiza's concert of truth and empowerment
Inspiring and thrilling their fans from here and abroad, Charice Pempengco and Aiza Seguerra gave all they got for their "Power of Two: The Unbreakable Tour" concert at the Smart Araneta Coliseum. Video by Noy Morcoso/INQUIRER.net
MANILA, Philippines—For the very first time in Philippine music history, Charice  Pempengco and Aiza Seguerra teamed up for a groundbreaking concert titled "The Power of Two: The Unbreakable Tour".
Brought to us by Wilbros Live and ETalent, the show was more than the usual gig of live Filipino performers as the two serenaded the crowd for three hours with songs of love, empowerment and acceptance.
It's no secret anymore that Charice made news when she came out in public that she's a lesbian. Seguerra on her part has always been true to her gender preference since the former child star reclaimed her former glory, this time as a singer.
The two undeniably small but terrible entertainers had two special guests that made the concert even more earth-shaking, popular advocacy rapper Gloc-9 and fast-rising hiphop artist Abra.
Other than the supportive lesbian community, it seems that fans from abroad also went out of their way and made a visit to our country just to witness this amazing event.
Top celebrities and musicians also attended the concert to support the unbreakable two.  Local entertainment celebrities Lorna Tolentino, Maricel Soriano, Ai Ai De las Alas, Vandolph Quizon, Vice Ganda, Matteo Guidicelli, Erik Santos and acoustic singer-composer Noel Cabangon were seated at the Patron-VIP section of the Smart Araneta Coliseum.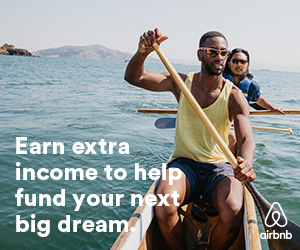 Accept me, respect me
"Truth, respect, acceptance."  Around 8:45 pm, these words resonated throughout the Big Dome as the opening AVP of Charice and Seguerra, which hyped their eager fans from all ages and walks of life, screaming at the top of their lungs for their grand entrance.
More dramatic than any teleseryes could offer, the two gradually appeared as the LED screen was slowly pulled out, with backup dancers somersaulting and a full band orchestra set up.
Charice was clad in grey suit, sporting a brush-up blonde hairstyle. Seguerra comfortably suited in black jacket and pants, sending the stage ablaze with powerful singing and dancing to Michael Jackson's "Black or White."
They followed it up with Jackson's other hit songs like "Beat It" and "The Way You Make Me Feel," highlighted by Charice's pelvic thrust dance moves.
Vibrant, soulful Seguerra
Despite the evident sore throat caused by a recent sickness, Seguerra's soulful voice still sent chills to the audience's spines, including mine.   She nudged the recurring cracking of her voice through jokes and punch lines and sang as if nothing's actually wrong.
Finishing the first part of the concert, the vibrant singer-songwriter with strapped-on electric guitar, performed various renditions of foreign and OPM songs—mostly mellow and slow—with tidbits of explanations as to why she's singing them.
Closing her eyes, she sang The Goo Goo Dolls' major hit "Iris" as if the song expressed the "real" Aiza Seguerra.
With Noel Cabangon's "Kanlungan," she asked the audience teasingly, "Nahanap niyo na ba yung true love niyo? (Have you guys found your true love?)" She told them she's dedicating the song to their respective true love.
Seguerra did a small talk about love, wherein Vice Ganda was shown on the LED screen, producing wild screams.  She titillated the crowd by saying the next song was for her special one, her beloved girlfriend, former beauty queen turned actress Liza Diño.
While singing Regine Velasquez' "Araw Gabi," the LED screen focused on Diño, who was then teary-eyed.
Other notable songs she performed were Bette Midler's "Wind Beneath my Wings," Eraserheads' "Alapaap" and the impromptu "Imagine" by the late John Lennon.  She also sang "Sirena," together with Gloc-9, making the whole coliseum roar in excitement. And of course, it wouldn't be an Aiza Seguerra experience if she didn't perform her all-time hit "Pagdating ng Panahon," which further melted the hearts of the audience.
Powered up, proud and out loud
Powered up, Charice, now clad in a full light blue suit and pants, opened the second part of the concert with a bang as she rocked the stage with a remix of "Pyramid," an original hit.
With full smiles and energy, she did Selena Gomez' "Come & Get It," Katy Perry's "Roar" and Bruno Mars' "Treasure."  Never had I seen Charice in this light and I could say that she's become a total performer, a singer worthy of standing ovation.
Taking a short break from singing, she engaged the crowd in a mini-talk-show like segment. The gleeful Charice shared how happy she is because her fans are still there to stay despite her big transformation.
Her legion of fans who called themselves Chasters loudly cheered for the beaming international sensation.
"Luckily, I'm still here, out loud and out proud and it's all because of your support," Charice said.
The real Charice
"Some people weren't happy with the change," said the young singer with a slight hint of sadness.
"But a flicker of hope, a ray of love made me feel alive again. And tonight, she will share the stage with me," she added, surprising the audience who can't help but let out loud cheers and squeals.
Charice seemed too happy saying that.  Like a gentleman, she fetched her girlfriend Alyssa Quijano from the Patron VIP area and brought her up on stage.  Staring intimately on each other, Charice and Alyssa, who was wearing a golden cocktail dress, sang together Toni Braxton's "How Could An Angel Break My Heart."  The screaming fans supported the performance all the way.
After the heart-fluttering duet, Charice said she hoped to have her own family watch her in this concert as the real Charice.
"Lagi kong sinasabi Charice, maghintay ka lamang (I always told myself, just wait)," she said before dedicating her next song, Ted Ito's "Maghintay ka lamang" to her family members especially her mother.
Trying to hold back her tears, she performed the song with a slideshow of family pictures on the LED screen.  For her dad she sang Sarah McLaughlin's "In the Arms of an Angel."
Where it all started
Wiping her tears away, Charice went back to a cheerful mood as she introduced her next number.  It's a tribute to Whitney Houston, who she said was her inspiration.  She performed a medley of "I Will Always Love You," and "Saving All My Love For You."
She described the two Whitney Houston hits as those that made her famous here and abroad.
Seeing her perform them live was hair-raising for me.  Another was her international released hit, "Louder" which made the crowd wild as she grooved and sang powerfully on stage and invited the people to stand and party.
The power of two
Returning on stage was Seguerra, who only changed into a new pair of shoes. She then exchanged one-liners with Charice, who was now on her third outfit—an all-white polo, vest and pants.
They were called on stage to wait for a surprise—an AVP of "thank you" from their loved ones.  For Seguerra, there was a heartwarming message from comedian-TV host Vic Sotto.
It can be recalled that Seguerra started in "Eat Bulaga" as a child star and Sotto, together with brother Tito and fellow comic TV host Joey de Leon, treated her like a daughter.
There was also a funny message of love from her own mother, Mommy Caring, who, ever since she came out, accepted her for who she is.
Charice, on the other hand, got her tearful message from a family friend named Monette.
Before the two ended their performance, Gloc 9 sang Francis M's "Kaleidoscope World". With  Abra, he also sang the rap hit "Balita."
For what many thought was their final number, Seguerra and Charice did Bamboo's "Noypi."  Everybody thought it was the end since it was already 12 midnight.
However as we were lining up to the exit gates of the venue, the stage lit up and the voices of the two resonated.  Fans hurriedly ran towards near the stage to see the two up close.  The encore David Guetta's "Titanium."
But what thrilled the fans most was seeing the two almost face-to-face. Others were lucky to have touched Charice's hands.  The final performance was very explosive, literally with sparkling special effects on stage.
All in all, it was truly a remarkable, powerful performance that ended memorably for the fans, who went home with the utmost request that a repeat is just but necessary.
Subscribe to INQUIRER PLUS to get access to The Philippine Daily Inquirer & other 70+ titles, share up to 5 gadgets, listen to the news, download as early as 4am & share articles on social media. Call 896 6000.