Fil-French beauty a presenter for Miss World 2013 pageant
In last year's Miss Universe tilt, 2011 Miss Universe third runner-up Shamcey Supsup was designated online backstage chronicler. On Sept. 28, 2011, Miss World first runner-up Gwendoline Ruais will be web presenter for the 2013 Miss World pageant to be held in Indonesia.
Ruais left on Sunday, two days ahead of the international delegates, for a briefing. As web presenter, she is expected to cover the preliminary competitions and the delegates' other official activities.
The 5-foot-11 model earlier told Inquirer in a phone interview how she got the job.
The offer
"When (Miss World owner) Julia Morley came to the Philippines early this year for the Chinese New Year celebrations, she said she wanted me to be part of the coming Miss World pageant," Ruais related. With Morley was reigning Miss World Yu Wenxia from China.
"She (Morley) said she had been following my career," added Ruais, 23, a Fil-French beauty. "She especially liked that I spoke English and French."
Ruais did not tell anyone until the official announcement came out on the pageant's website (www.missworld.com) last month. She then posted it on her Twitter account (@gwenruais).
Other members of the web team are 2011 Miss World semifinalist Jennifer Reoch from Scotland, and reigning Mister World Francisco Escobar from Colombia.
"I'm very honored," Ruais said of her new assignment. "Previously, the pageant had only previous winners [as presenters]."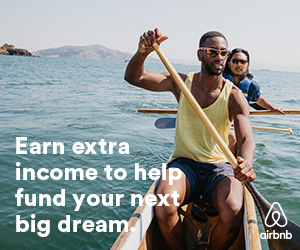 She recalled that Morley spoke to her mother, Malou, at the end of the 2011 Miss World pageant in London. "She told her how happy she was that I had placed second." Ruais was runner-up to Venezuela's Ivian Sarcos in a field of 113 delegates.
Web host
Ruais invited fans from all over the world to send their questions for specific delegates through her Twitter
account.
"The delegates will be very busy and will not have a chance to open their social media accounts—like me in 2011—so they will not be able to see the fans' messages," she explained. "But as web hosts, we have the privilege of being online." She also promised to post updates on her Instagram account (@gwenruais).
Official web updates will be posted on Miss World's YouTube channel and various social media accounts.
PH candidate
The country will be represented by TV-movie personality Megan Young, who bested 24 other aspirants in the national search last Aug. 18. Aside from the coveted title, she won numerous special awards: Best in Fashion Runway, Miss Sports by Fila, Miss Reducin, Miss Olay, Miss Laguna World, Miss Bold and Glamorous by Revlon, Miss Figlia, Miss Bench Body, Miss Slimmers World and Miss Solaire Resort and Casino.
The 23-year-old actress-host-VJ will compete against more than 100 international delegates. Coronation night will take place at the Sentul International Convention Center in Sentul City, Bogor, West Java.
Subscribe to INQUIRER PLUS to get access to The Philippine Daily Inquirer & other 70+ titles, share up to 5 gadgets, listen to the news, download as early as 4am & share articles on social media. Call 896 6000.