Sam Milby an adrenaline junkie
Taking after his elder sister Ada, actor Sam Milby got into figure skating at the very early age of 3. And by the time he was 9, he was home-schooled to give way for a daily training routine that starts at 7 a.m. and ends at 5:30 p.m.
Sam entered various competitions in the United States where he was raised—and for a while— it looked like he was on his way to becoming a professional skater.
But at 15, Sam decided to hang up his skates. It wasn't really his passion, he confessed.
"Everything my sister did, I did too. It was what my parents wanted," Sam told the Inquirer and a small group of scribes at his contract signing as one of the endorsers of Tupperware Brands fragrances.
Sam eventually returned to a regular school and played other sports such as golf, ice hockey, wrestling and tennis. But as a self-confessed adrenaline junkie, he craved for something more exhilarating. And so he fell in love with motocross. From executing jumps on ice, Sam now does them on dirt—riding a motorcycle.
"My dad was also into motocross and he gifted me with my first bike when I was 10. But I really didn't take it seriously until I quit skating," he said. "It has become my passion ever since."
And now, although busy shuttling between tapings of his two television series on ABS-CBN, "Kahit Konting Pagtingin" and "Against All Odds," Sam tries squeezing motocross into his busy schedule. He usually rides at the Club Manila East in Rizal, and Molino in Cavite.
"My motocross buddy is Jordan Herrera (actor-model), who happens to be one of my costars in 'Kahit Konting,'" he said.
Last February, Sam got into a minor accident after a misjudged jump. "My bike did a nosedive, bounced on the ground and I landed face first! I haven't done motocross in a while and I was bit rusty," the 30-year-old actor said.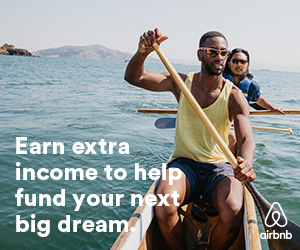 But despite the dangers of motocross, slowing down has never crossed his mind. "It's all part of the sport. I was worried about taping though because I thought I was bleeding. I felt my head and face crash against my helmet and goggles," he said.
"But I like going for the extreme," he added. "Overcoming the fears and nerves is a great feeling."
Subscribe to INQUIRER PLUS to get access to The Philippine Daily Inquirer & other 70+ titles, share up to 5 gadgets, listen to the news, download as early as 4am & share articles on social media. Call 896 6000.