Band vocalist is first Pinoy 'MasterChef'
The kitchen was his stage.
In true rocker form, band vocalist JR Royol pounded the air with clenched fists, spread his arms and unleashed a primal scream upon being declared winner of "MasterChef Pinoy Edition" after a live cook-off at the SM North Edsa Skydome on Saturday.
"I felt numb. It's as if everything around me just froze," he told reporters following the competition.
With an average of 96.1 points from host-judges Judy Ann Santos, Ferns Aracama, JP Anglo and Rolando Laudico, as well as celebrity guest judges Kris Aquino and Richard Gomez, the 29-year-old Benguet native bested finalists Carla Mercaida (93.9; second place) and Ivory Yat (93; third place). Myra Santos settled for fourth place.
Winning dish
There were no special tasks or challenges given for the live cook-off. The instruction was one that was simple, but daunting: Create a winning dish.
And so as the 30-minute kitchen showdown went on, all sorts of savory aromas suffused the air. But it was those that wafted from JR's pot and skillet that proved to be most mouthwatering.
Born to a Bicolano father and an Igorot mother, JR incorporated culinary influences and techniques unique to his heritage, in whipping up an organic goose dish that he called "Bigorot." The bird, whose feathers were torched for added texture and flavor, was poached in coconut milk with etag (salted, smoked pork from the Cordillera region), and served with heirloom rice.
"My game plan was to prepare a dish that would represent my roots. I incorporated the smoky flavors from Benguet and the use of coconut milk, which is very Bicolano," he explained.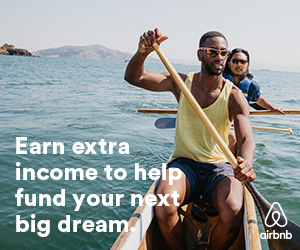 The two other finalists simply failed in comparison to JR's Bigorot. The chicken liver that went with Carla's tuna adobo and yellow rice was deemed too salty, while the judges were
unanimous in saying that Ivory's special pansit palabok lacked enough kick.
As the first Pinoy "MasterChef," JR received a check worth P1 million, while Carla, Ivory and Myra bagged P500,000, P300,000 and P200,000, respectively. They also took home kitchen showcases and were awarded scholarships from the Center of Asian Culinary Studies.
What are his plans after winning "MasterChef"?
"I will continue studying culinary arts. I'll also use the money to help my family and for the long-overdue wedding with my girlfriend," JR related.
While he's on his way to realizing his dream of becoming a renowned chef, JR maintained that he won't neglect his other passion—music. A vocalist of a small underground band called Israfel, JR said in an earlier interview with the In quirer that cooking and music are two things that he can't live without. "Cooking and music go hand in hand—you need heart to do both," he said.
Subscribe to INQUIRER PLUS to get access to The Philippine Daily Inquirer & other 70+ titles, share up to 5 gadgets, listen to the news, download as early as 4am & share articles on social media. Call 896 6000.