Click!
Housewives lose race, win a show
They could well be the love twins of Melanie Marquez, Mura, Madame Auring, Ariel and Maverick and Mommy Dionisia cultured on a Petri dish.
Sounds like a science experiment gone awry, but that's exactly the premise behind the new reality show on TV5, "The Alabang Housewives."
The program is top-billed by Pamela Spella and Vanessa Ishitani, self-styled suburban domestic divas who joined the Kapatid network's recently concluded reality show, "The Amazing Race Philippines."
Pamela and Vanessa lost the race but won their own reality show, which landed the "prime" morning time slot before "Face to Face" and premiered on Monday.
Aspirational
"Race" winners LJ Moreno and CJ Jaravata clinched the P2-million cash prize but were not given their own reality show. For their pilot episode, Pamela and Vanessa got to hobnob with Susan Roces, Derek Ramsay, Brillante Ma. Mendoza and Nora Aunor.
Margie C. Natividad, business unit head, explained that TV5 wanted to highlight the duo's "aspirational" appeal. "We hope homemakers will be inspired to attain their dreams against all odds, like Pamela and Vanessa."
Ultimate ambition
The duo, simple lasses who married well-off foreigners, are not the least shy about their ultimate ambition: show biz stardom.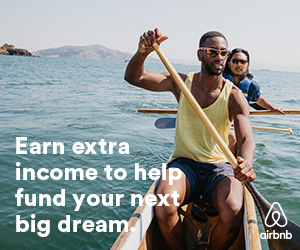 In the maiden show, they were trampled on by the mob that gathered to watch the Metro Manila Film Festival (MMFF) parade. In a mad rush to shake superstar Nora's hand, they almost got run over by the "Thy Womb" float.
On the red carpet of the MMFF awards night, they finally got to accost Aunor who, after a few minutes of stunned silence, gave them counsel on attaining fame and fortune.
In future episodes, Pamela and Vanessa will have close encounters with Vilma Santos, Robin Padilla, Marian Rivera, Sen. Francis Escudero, Willie Revillame and Sharon Cuneta.
Vanessa admitted that inviting marquee names to their show as guests was an indispensable strategy. "We need big-name stars so people will watch us."
Eventually, Pamela and Vanessa are expected to also give viewers a peek into their private lives.
Natividad said future episodes would introduce the duo's families. Pamela is married to an Italian businessman with whom she has two children; Vanessa is separated from a Japanese national with whom she has two kids as well.
"We will trace their roots," said Natividad.  "Pamela is from Bicol and Vanessa is from Davao."
Since the show is fashioned for a female demographic, it will also have fashion, beauty and lifestyle features.
"We will give advice to our fellow housewives. I never thought I'd end up like Helen Vela," quipped Pamela, who is now Derek's text mate.
But just how realistic is this reality show?
Unscripted
Natividad said the show was largely unscripted. "It's situational. We just give them a task and we leave it to them [to determine] how they will attain a certain goal."
Needless to say, Pamela and Vanessa will gladly risk life and limb for fame. Never mind fortune.
Subscribe to INQUIRER PLUS to get access to The Philippine Daily Inquirer & other 70+ titles, share up to 5 gadgets, listen to the news, download as early as 4am & share articles on social media. Call 896 6000.