MusicMatters
Album review: 'Lotus' by Christina Aguilera
A short historical background first before I review the album "Lotus". Even at her peak, Christina Aquilera was never quite as famous as her contemporaries even when she was part of the "bubble-gum pop explosion" of the late 90's to early 2000's. She would often be compared to another teeny bopper—who else but none other than Britney Spears—and these constant comparisons did lead to an eventual feud between the two "mouseketeers" since they were at one point all products of Disney.
It isn't to say that Christina didn't become famous and had a sling of Number 1 hits. She did. And hands down, she was a better singer than Britney Spears ever was because Christina Aguilera received proper training and voice lessons. Furthermore, she was more adept when it came to maximizing the qualities of her voice which are focused more on big vocals and hitting the high notes!
To some, Christina was obviously the better choice artistically over Britney and some of the lesser known pop-stars back then. But the record business is mostly about sales and not artistic credibilty.
Sad fact, but the truth. Over the years she has tried numerous times to re-create her image to adapt to the changing times—even to the point that she became "GaGa" as she did in her previous album release a few years back entitled: "Bionic" which flopped both critically and commercially. But one bad record doesn't mean the record industry is ready to "throw in the towel" on Christina Aquilera.
Now this brings us to the latest album titled: "Lotus" that is a timely released one. Clearly, a decision to cash-in on Christina's recent renewed fame since joining "The Voice" and becoming one of its more outspoken judges. Her name again is talked about, so releasing a new album is the way to go. But the question is, what kind of Christina Aguilera will we get this time? Will we get a Christina Aguilera who is too adventerous in her sound? Or the broadway-esque singer? Or the pop-star that has become all too familiar to her longtime fans? Let us see, as I review the BEST TRACKS of the album.
Track 2 "Army of Me"—This is reminiscent of 'Fighter' with words like wiser, stronger, and fighter thrown in the chorus. It feels, though, that this is more of an updated version of 'Fighter'. Nevertheless, it is a standout track with strong lyrics. This could be the next single for Christina Aguilera.
Track 3 "Red Hot Kinda Love"—A radio-friendly upbeat dance track with playful vocals. This track has one of the catchiest hooks in the album.
Track 4 "Make the World Move"—The first collaboration track of the "Lotus" album. Having ex- Goodie Mob member turned solo artist Cee-Lo Green guest was an interesting choice here as it brought complexity to this track by utilizing samples and the somewhat unorthodox style of singing. Cee-Lo Green is known for. This really complemented Christina's vocals in the chorus section. I do wonder though if Cee-Lo Green was enlisted here out of convenience since he is a fellow judge in "The Voice"? Or was it to further capitalize her position of being a judge herself in "The Voice"? You be the judge.
Track 5 "Your Body"—The first lead single out of the "Lotus" album. This song has already received radio airplay and the music video is currently on regular rotation on music channels. This somewhat marks a return to roots for Christina. If you enjoyed her older previous albums like "Stripped", this doesn't veer away too much from that sound. Christina has enlisted the help of renowned pop producer Max Martin for this one. Note that Max Martin has recently worked with Taylor Swift in the "RED" album. What a smart way to ensure you get a popular hit than to get one of the most sought after producers around to ensure a high spot or a Number 1 ranking in numerous charts!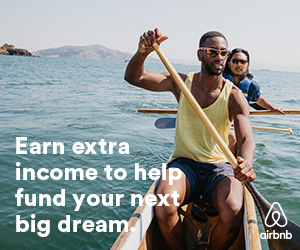 Track 6 "Let there be love"—Here is what Christina is not so well known for—a dance-club beat. Well, in this case, it sounds more like a "self-help" dance song because of the lyrical content of the song that appears personal and allows listeners to take a peek into her life. She lets out some of the most honest lyrics in the album.
Track 8 "Blank Page"—Here we have Christina collaborate with another hitmaker in the form of singer-songwriter Sia. Sia's most notable recent collaboration has been with Rihanna in the song 'Diamonds'. Sia has collaborated also with Christina in her previous studio release—"Bionic". This time the mistakes have been learned and Sia has stripped down 'Blank Page' to its basics. In this song, it is just Christina's voice we hear accompanied by a piano. Christina croons and shells out her powerhouse vocals in this ballad.
Track 10 "Around the World"—Christina is adventurous in this one, where she sings about taking a world tour with her "boy toy". And with the help of hip-hop producer Supa Dups, this track has a tribal feel to it with a thumping bass and drums, to boot. But it does sound too painfully similar to Pitbull's "International Love". Even the lyrics and melody are almost the same.
Track 11 "Circles"—At first I didn't even know how to critique this song. As it was too different from anything I have listened to in this album thus far. This just didn't fit any of the usual three singing styles of Christina, as I have mentioned earlier. As I listened to it the second and third time, I finally got the meaning behind it and what she was trying to accomplish here. Even though it's risky with its approach of naughty lyrics, it still makes it one of the catchiest songs of the album. This sounds more like a song that someone in the likes of Rihanna and Nicki Minaj would do, as it falls more in their territory.
Compared to her previous studio release titled: "Bionic" the album "Lotus" sounds more cohesive and there is a direction that it clearly follows, and that direction is Christina's attempt to regain her status as one of the biggest pop-stars around, by getting help from some of the best producers and songwriters from the likes of Sia, Supa Dups and Max Martin. This album should allow her to gain back some of her relevance in mainstream pop-culture.
Ever since she became a judge in "The Voice" and was featured in the remixed version of "Moves Like Jagger" by Maroon 5. It was inevitable that Christina Aguilera would release a new album. There is still a strong name recall among the general public when you mention her name, and although a majority of her fans are older and are the ones who did follow her career beginnings, she still holds a large target audience that she can still appeal to. But the question is, does Christina Aguilera still have what it takes these days? The Pop music landscape has changed so much and it may take a lot of catching up for her to hang in there with the reigning pop-stars of this generation. I wonder if she might just be crowded out of her position?
Subscribe to INQUIRER PLUS to get access to The Philippine Daily Inquirer & other 70+ titles, share up to 5 gadgets, listen to the news, download as early as 4am & share articles on social media. Call 896 6000.