NATURAL BORN SINGER
Fil-Canadian talent Maria Aragon recalls how she got hooked on music and performing
Maria Aragon breaks down, covers her face and tries to stifle the tears as she appraises her luck after arriving in Manila for the first time last Wednesday.
"I saw children who don't have money and are not going to school. I just feel very blessed for the past couple of months. It's really a big thing for me," the precocious Filipino-Canadian Internet sensation tells the Inquirer.
Aragon made waves early this year when a homemade video of herself performing Lady Gaga's "Born This Way" went viral on YouTube—eventually catching the American pop superstar's attention.
Going Gaga
Lady Gaga went on to invite Aragon to sing with her in front of a full-house audience at the 24,000-capacity Air Canada Center in Toronto last March. A few weeks prior to the concert, Aragon appeared on "The Ellen DeGeneres Show."
Life for Aragon has never been the same. Taking an early break from school last June, she went to shoot a commercial for cell phone maker HTC in Vancouver and had a solo concert there after meeting up with her cousins.
Then she proceeded to Ottawa and sang the national anthem on Canada Day, with the Duke and Duchess of Cambridge in attendance.
Aragon is in Manila to record an album with Star Records. But she's not an exclusive artist of ABS-CBN. She'll be in the country until the end of August, says her manager Jeng Guiyab.
Her debut album, says Aragon, will have five tracks, including a cover of the tune that made her famous on YouTube, "Born This Way," a Lea Salonga song and a new Vehnee Saturno composition.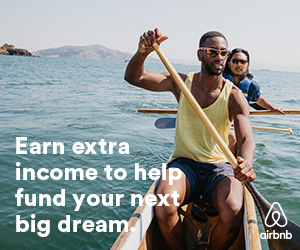 Aragon recalls having a natural liking for music as early as she could remember. "I was maybe 3 or 4 when I used to watch my dad singing Beatles songs on the karaoke."
It was also her father, Veni, who taught her how to sing. The first song she learned was "Maybe" by King Girado, a brother of Filipino singer Nina.
From then on, Aragon was hooked on music. She found herself singing in the shower, at school and during family gatherings.
Playing by ear
Learning to play the piano, Aragon adds, also came naturally. She recounts seeing her brother Jezette play the instrument and write songs with it. "It was boring to sing on the karaoke," Aragon says, "and I thought maybe I should learn to play the piano, too, so I have something else to offer the audience. I figured out the chords myself and played it by ear."
As far as influences are concerned, Aragon names two: Beyonce, whom she saw the first time she watched a concert in Winnipeg; and Michael Jackson. She thinks Beyonce "has natural talent, a wide vocal range, the whole package," while Jackson is an idol because "he lived and breathed music, aside from doing charity work."
Among local artists, Aragon says she looks up to Charice and admires the stars of ABS-CBN whom she watches regularly on The Filipino Channel back home in Winnipeg.
As she looks forward to record her album, Aragon points out that the songs will reflect her age and won't be about love.
Asked to expound, she says some of the tunes will be message-driven: "You don't have to think about just where you are, but also about the rest of the world, because there are so many things happening around us, like people suffering."
If this young girl sounds serious, listen to her recall her early childhood: "I didn't get to play much with toys, I was more interested in how they're made. That's why I wanted to be a toy maker when I was in kindergarten. I kinda think dolls are scary."
She even wants to be a social worker or an activist, if not an artist "because I like making things. I'd like to make a difference and help bring change."
But right now there's an album waiting to be recorded and she can't complain:
"I love doing what I'm doing now. If this goes on, I would really be grateful for it. I would like to write songs, too, but at this point I'm not inspired yet. I want it to come naturally."
Subscribe to INQUIRER PLUS to get access to The Philippine Daily Inquirer & other 70+ titles, share up to 5 gadgets, listen to the news, download as early as 4am & share articles on social media. Call 896 6000.