'Next big thing': Zendee wows 'em
After saying a muffled hello, the first word she uttered to Ellen DeGeneres was, "finally."
It wasn't lost on the American TV host and the studio audience watching "The Ellen DeGeneres Show" that it had been a long and circuitous journey for the 21-year-old Filipino singer and YouTube sensation, Zendee Rose Tenerefe, a native of General Santos City who moved to Manila to audition for the ABS-CBN talent search "X Factor Philippines."
Although she failed to win a slot in the local version of "X Factor," Tenerefe scored something bigger—instant fame on cyberspace.
Certainly, Hollywood was miles away from that grocery store in a Mandaluyong mall where she was first captured by videographer Yuan Juan singing at a videoke display stand last July 28.
That mall stint prompted the examiner.com to call her the "Supermarket Superstar" in a story posted on Oct. 26.
Originally dubbed "Random Girl," Tenerefe's video eventually went viral, posting 2,222,668 hits on YouTube after only three months.
On the "Ellen" show aired yesterday (Manila time), DeGeneres admitted that she was among the 2 million netizens who had seen Tenerefe's viral video.
"I love this story," DeGeneres said on the show. "(Zendee) went through hard times."
Tenerefe told "Ellen" that she and her mom used to live in a fire station in Manila.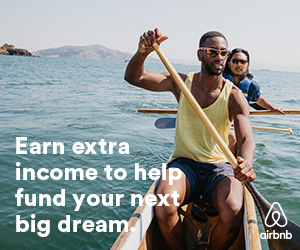 Grocery store gig
"But only during nighttime," Tenerefe related. "We were not allowed to stay there during daytime because it was a working fire station."
In the daytime, Tenerefe said, she went to the grocery store to "sing."
She admitted that she performed in public places like SM Megamall, to gain people's attention.
"That was smart," DeGeneres pointed out. "You got a recording contract out of this."
Apart from a record deal with Warner Music Philippines, Tenerefe also landed a gig on the internationally famous talk show, just like Filipino YouTube sensations Charice Pempengco and Arnel Pineda.
After two months of waiting and rehearsing, Tenerefe finally made it to the "Ellen" show yesterday.
In a Facebook message she posted yesterday, Tenerefe recalled that she had gone through a roller-coaster ride of emotions on "Ellen."
"I was very excited," she wrote in Filipino. "Singing (on 'Ellen') was a great feeling. The studio was filled with applause."
Tenerefe said she was "nervous at first," but DeGeneres made her feel at ease, by dancing the "Oppa Gangnam Style" with her at the start of the interview.
"They (the show's producers) saw my cover version of 'Oppa Gangnam' on YouTube, too. Ellen was so cute [while dancing]," Tenerefe recounted. ("Oppa Gangnam" is a viral video made famous by Korean pop star Psy.)
Laughter was soon replaced by tears when it was time to do her main number, a rendition of the Broadway showstopper  from the musical "Dreamgirls," "And I'm Telling You (I'm Not Going)," the same song she performed on the viral video.
Letting go
In the middle of her song, Tenerefe noticed that DeGeneres wiped away a tear. Most of the audience members were crying, too.
"I also wanted to cry, but stopped myself. I had mixed feelings," she said.
By the song's end, when she saw that the people in the gallery were on their feet and cheering, she let go. "I poured out all my emotions and cried while hugging Ellen who was also teary-eyed," she said.
As bonus, DeGeneres gifted her with a "mini karaoke."
Actually, it was an iPad 3 made to look like a miniature, portable videoke machine, "filled with all the songs" Tenerefe loves to sing, according to DeGeneres.
Watching from the studio audience were Tenerefe's parents, whom DeGeneres kept acknowledging throughout the show.
Tenerefe said she is pursuing a show-biz career to support her family.
'The next big thing'
"If I become famous, I will build a big house for [my parents]," she said. "And for my aunt who took care of me when I was young … I will send my cousins to school. They had to stop studying because they don't have money."
The "Ellen" website described Tenerefe, who appeared in the same episode as Oscar best actress Halle Berry, as the "Next Big Thing."
Said the "Ellen" site: "She's tearing up YouTube with her incredible voice. Zendee was [on the show] to make her US television debut, and brought the audience to their feet!"
All throughout the interview, DeGeneres kept calling Tenerefe "amazing … incredible."
"Other people may not be happy with my performance, but what's important is that I did my best. I didn't make a mistake or whatever," Tenerefe said.
Although performing on "Ellen" was thrilling, Tenerefe confessed on Facebook that she was more "excited to go home."
In a Facebook message she wrote hours before flying back to Manila, Tenerefe said in Filipino: "I'll miss this place (Los Angeles), but I really want to go home."
She was rushing back to Manila because she was set to promote a new CD.
In an earlier interview with the Inquirer, she said her debut album consisted of cover songs and originals.
Songwriter, too
She recorded her own version of such videoke/talent contest staples as "I Will Always Love You" and "And I'm Telling You," but she made sure to do original compositions for her debut CD as well.
"It's important to have original songs, in order to leave your mark in the music industry," she told the Inquirer.
Among the original songs in her album are "Show's Over," "Deck of Cards," "Waiting Here" and "I Miss You."
She said she dabbles in songwriting, too.
She explained that she feels flattered and honored that "great singers" like Louie Reyes, Lirio Vital and Moy Ortiz of The Company have seen and shared her video online.
She's also ecstatic that she got to meet her singing idols Ogie Alcasid, Regine Velasquez and Jonalyn Viray when she guested in the GMA 7 variety show "Party Pilipinas" last August.
"I saw Ate Regine and Sir Ogie, cheering me on, while I was singing," she said.
'Idol' takes notice
She even won fans from "American Idol."
An article on her came out on the website of host Ryan Seacrest and Stefano Langone, who placed seventh in season 10 of "American Idol," wrote her a message online, too.
"Stefano said I was amazing," she said. "I wanted to joke with him: 'Hey, I'm single.'"
All these blessings somehow cushion the blow of flunking in "X Factor."
She said she didn't feel bitter about missing out on the "X Factor" tryouts and still supported eventual winner KZ Tandingan who's her friend.
She said she just went to the grocery store on that fateful day in July to accompany her aunt. "While my aunt was buying bread, I got bored. So I went to the Wow Magic Sing display stand."
It was her way to entertain herself and, as she later told DeGeneres in the show, "it was for free."
Before flying to the United States last Monday, she went back to SM Megamall to sing at the grocery store.
Although public singing was no longer allowed in the area, she secured a special permit from mall authorities to sing there last weekend.
Actually, it wasn't her first return engagement at the mall's grocery store. Right after her video went viral in August, she went back to Megamall.
Pacquiao scholar
"I sang for the shoppers and got to meet the guy who took the video (Yuan Juan). I also got to thank the salesman at the videoke display stand who allowed me to sing there last July," she said.
She said she was a scholar of Sarangani Rep. Manny Pacquiao. "I sang for one of his campaign sorties and he sent me to school," she said. "I finished information technology at STI."
After graduation, she went to Manila to try her luck in singing contests.
Apart from "X Factor," she also joined a contest on TV5's "Will Time Big Time," where she sang "Stand Up for Love" in June.
Subscribe to INQUIRER PLUS to get access to The Philippine Daily Inquirer & other 70+ titles, share up to 5 gadgets, listen to the news, download as early as 4am & share articles on social media. Call 896 6000.